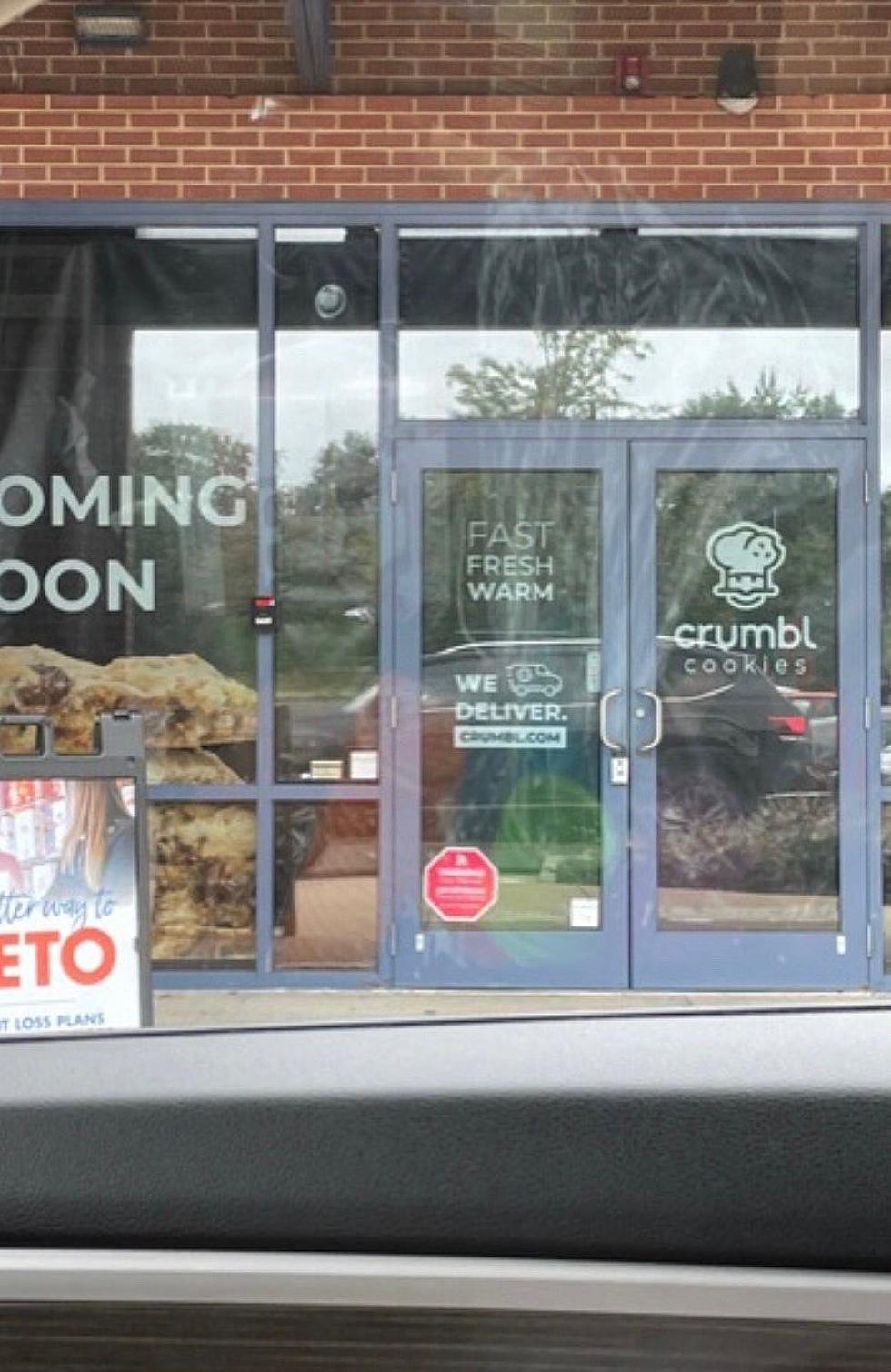 UPDATE: Crumbl Cookies to Open This Spring in West Windsor, NJ
Chris Rollins
The wait is almost over. My friends at Mercer Eats revealed that the famous Crumbl Cookies will now be opening in Nassau Park Pavilion in late March.
I told you back in August that the Tik Tok famous shop was coming to Mercer County...so exciting. At that time I had heard from their team that they had hoped to open by the end of 2021, but, Emily Pacho, the owner of this local location, told Mercer Eats that there were some delays with permits, so now the hope is that they'll open in late March. Yay. Trust me, it will be worth the wait.
Tik Tokers do reviews of Crumbl's Weekly Cookies. Yup, Crumbl changes their lineup weekly, but, don't worry, their famous milk chocolate chip cookie is always on the menu. This place sounds like so much fun, doesn't it?
The new Crumbl Cookies will be located near Party City. You'll see the "Coming Soon" sign in the window.
Crumbl Cookies is fairly new, with its first shop opening in 2017 out in Utah. They claim to have the best chocolate chip cookie in the world. I'll be the judge of that (hehehe).
The Crumbl Cookies website says they, "focus on developing unique and delicious cookies inspired by popular flavors, foods, and desserts of all kinds from pies to cakes to candies, and more." Yum.
Crumbl's signature pink box can be sent to the cookie lover in your life nationwide and fits their cookies side by side perfectly. Curbside pickup and catering will also be available. Oh boy, that could be trouble for me. I'd better pick up some more milk to go along with those cookies.
Now what should come to Mercer County next?
22 Businesses We Want to Open in Mercer County, NJ in 2022
Mercer County, NJ is home to a TON of great businesses (especially locally owned and operated businesses). But I recently asked my Facebook friends which chain retailers and businesses they wanted to see come to our area, and they helped me make this list below with everything from restaurants, to fast food to shopping and more... these are the 22 businesses we want to open in Mercer County in 2022.
LOOK: 40 Discontinued & Special Edition Kellogg's Cereals