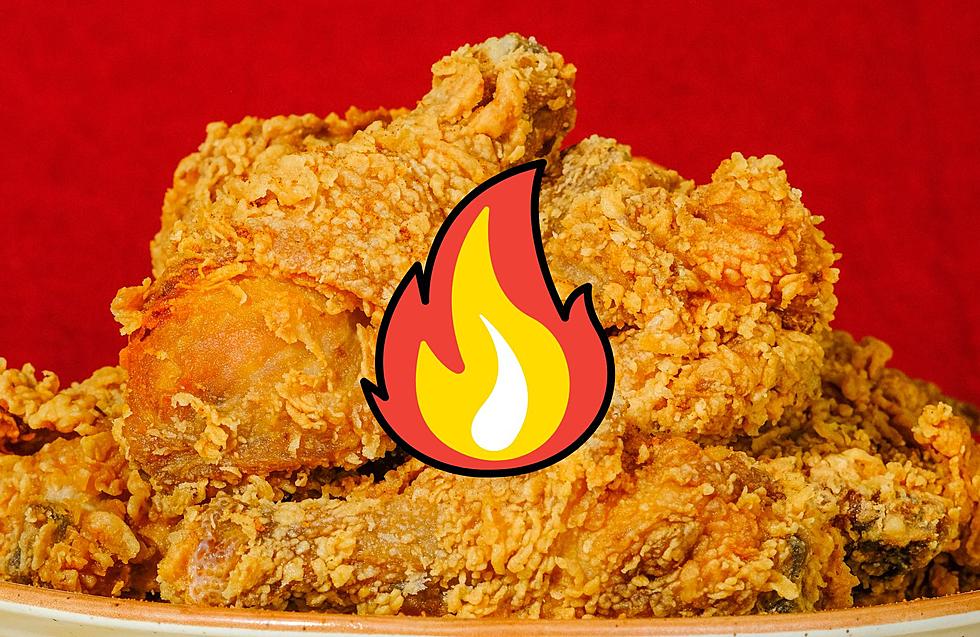 Beloved and Tasty Chicken Chain Finally Opening in Monmouth County, NJ
Canva
You may think that we have plenty of chicken chain restaurants, and you wouldn't necessarily be wrong.
There is one very popular eatery that has largely stayed out of New Jersey, until now.
If you're in the mood for chicken and are in a hurry, the options are plentiful.
Chick fil A restaurants always seem to be packed, except for Sundays of course.
There's always a good chance that you'll be waiting in that drive-thru line for a while, but it's worth it once you get your sandwich and the coveted Chick fil A sauce.
Popeyes have been popping up more and more locally over the past several years.
Remember the Popeyes chicken sandwich shortage of 2019?
It was right before the pandemic. These simple chicken sandwiches were so popular that they were running out of ingredients.
Then you have KFC. When is the last time you visited KFC?
It's been years for me, and I have a feeling that I'm not alone because I rarely see a car in the KFC drive-thru when I pass it.
Back in the day, KFC used to be the only option for chicken.
In 2017, four childhood friends with $900 in savings started a pop-up chicken joint in an East Hollywood parking lot. The rest is history.
Can you imagine going from a pop-up shop to having nearly a hundred physical locations?
Here's another flex. Rapper Drake is such a big fan that he became a major investor in the chain.
The chicken chain serves "spiced-to-order" Nashville-style hot chicken tenders, sliders, and fries.
There's only one location in New Jersey currently, located in Wayne.
The Jersey Shore has been begging for the next chicken giant to open up shop, and we've been heard.
According to APP, Dave's Hot Chicken will be opening in the Seaview Square Shopping Shopping Center. They will be taking the place of Baja Fresh which closed in October.
A representative told APP to expect an opening sometime around September of this year.
How many of these have you been to?
50 Most Popular Chain Restaurants in America
YouGov investigated the most popular dining brands in the country, and Stacker compiled the list to give readers context on the findings. Read on to look through America's vast and divergent variety of restaurants—maybe you'll even find a favorite or two.