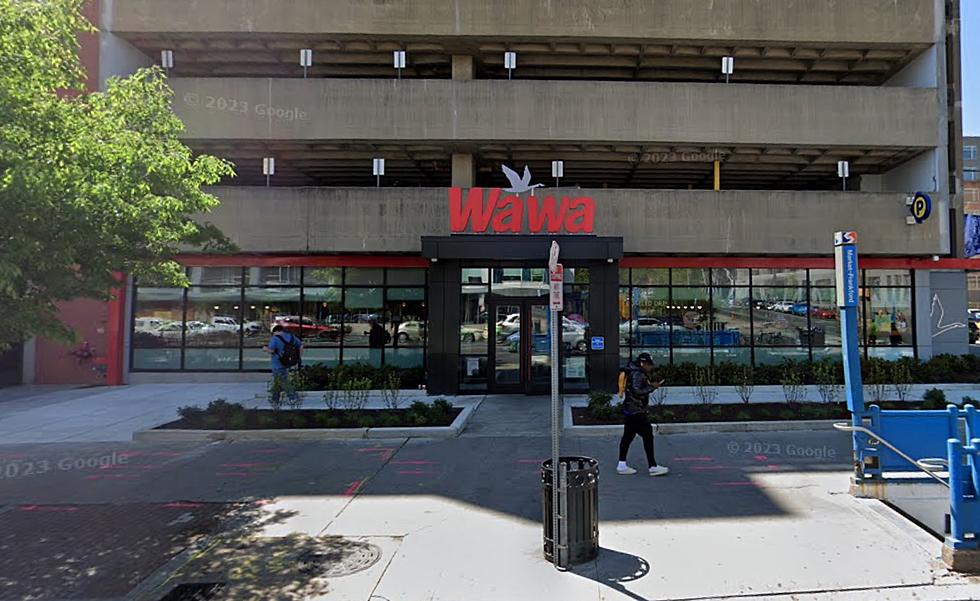 No Shelves?! This Philly Wawa is Experimenting an All-Digital Concept
Google Maps
This is a Wawa trip unlike one you've ever experienced.
Wawa is testing a new, fully-digital concept store in the Drexel Hill area of University City in Philadelphia. The store, located at 3300 Market St, closed for a week to make renovations before reopening in late July for a totally different, totally digital experience.
When you walk in, there are no shelves or fridges stocked with the chips, drinks, candies or pre-made sandwiches and snacks we're so accustomed to perusing through. Now there are only kiosks in the store, with associates ready to fulfill your entire order.
You can order ahead in the Wawa app, or use a kiosk in-store. Once you place your order using the digital screen, you pick them up at the counter. If you ordered on the Wawa app, walk in and head straight to the pick-up counter.
Why is Wawa trying a no-shelf concept?
According to Philly Voice, the company is experimenting ways to make the shopping experience faster and more efficient as they plan to double their store count by 2030.
How do you feel about this new concept? I've got to say, as a New Jerseyan born and bred loving Wawa, I fail to see the appeal - other than speed and convenience. I haven't been to this all-digital location, but I can't help but feel as thtough this would diminish the communal "Wawa Experience." You walk in, place your hoagie order into the kiosk, grab your ticket, and then peruse the shelves and fridges for other miscellaneous snacks and drinks while you wait for your number to be called. It's the Wawa way! This new all-kiosk system seems a bit robotic to me!
If you've been to the new all-digital Wawa, let us know how you like it!
---
The Most Popular Menu Items At Wawa
In celebration of Wawa being open for 58 years, here are people's go-to Wawa menu items. From their mac and cheese to the coffees, here's what the people of Facebook voted as their go-to purchases.
How Many Of These Old Quaker Bridge Mall Stores Do You Remember?
The Quaker Bridge Mall has been open since 1975. There's been many changes in stores and restaurants over the years. How many of the old places do you remember?