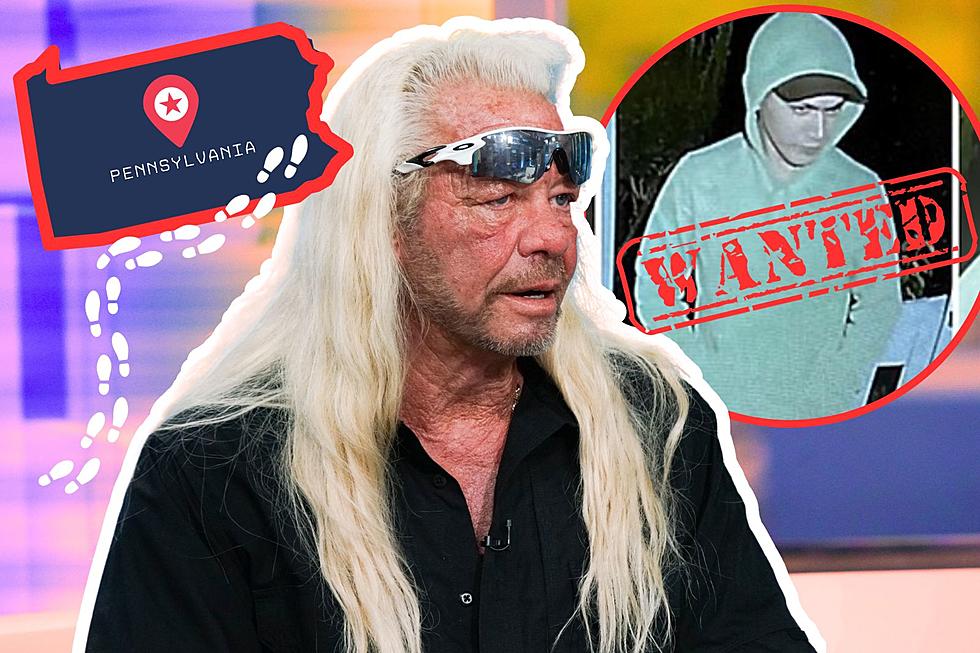 Dog the Bounty Hunter Wants In On the Hunt for Danelo Cavalcante – Is it a Good Idea?
Credit: Gettty Images, Pa. State Police
The massive manhunt in Pennsylvania for escaped murderer Danelo Cavalcante is catching national attention - including celebrities.
Reality star Dog the Bounty Hunter is seriously considering joining the search to bring Cavalcante to justice, TMZ reports.
According to sources, "Dog" (real name Duane Chapman) has been actively monitoring the situation since the beginning of Cavalcante's escape when he crab-walked up a Chester County prison wall to escape on August 31.
In the roughly two weeks since his shocking escape, Chapman has been making several phone calls to people he knows in Pennsylvania law enforcement, and other connections he has in order to flesh out a plan of action. It's certainly looking like he wants to get his feet on the ground in Pennsylvania to deploy his skill and expertise.
In fact, he's already shared his opinions on Fox News explaining how he'd catch the murderer:
Might Pennsylvania police need all the help they can get? Cavalcante has proven himself to be an alarmingly elusive threat. He's evaded capture on a handful of occasions, stolen a vehicle, and changed his appearance with a clean-shaven face.
And now, the stakes are even higher since (as of Sept 12), police believe him to be armed with a stolen rifle. 
It's a dangerous situation!!
Vigilantes are getting in the way.
But even still, vigilantes, vloggers and citizens have increasingly been getting in the way of police activity, in light of the $30,000 reward for information leading to his arrest, according to the Inquirer. Police say their interference is more of a hindrance, despite their best intentions.
The reward is for information leading to the capture/arrest of Cavalcante - It is NOT A BOUNTY. But this seems to be a distinction some people don't seem to understand.
It's also important to reiterate - Cavalcante is armed! Now is not the time for vigilanteism!
So would Dog the Bounty Hunter actually be able to help, or would he do more harm than good by heightening citizens' intrigue and desire to "help"? What do you think?
---
9 Of New York State's Most Wanted Criminals- September 2023
Below are individuals wanted by the New York State Department of Corrections and Community Supervision's (DOCCS) Office of Special Investigations who have been designated as its
Most Wanted Fugitives
. They should be considered armed and dangerous. This list is current as of 9/01/2023:
NEVER attempt to apprehend a fugitive yourself. If you have information on the location of any of these fugitives, you can contact OSI 24 hours a day / 7 days a week to report it. All leads and tips are treated as confidential information.
If an immediate response is necessary, such as you see the wanted person at a location, please call "911" and report it to the police.
Jersey Shore's Most Wanted
Have You Seen These Subjects? Do Not Approach. Call 9-1-1