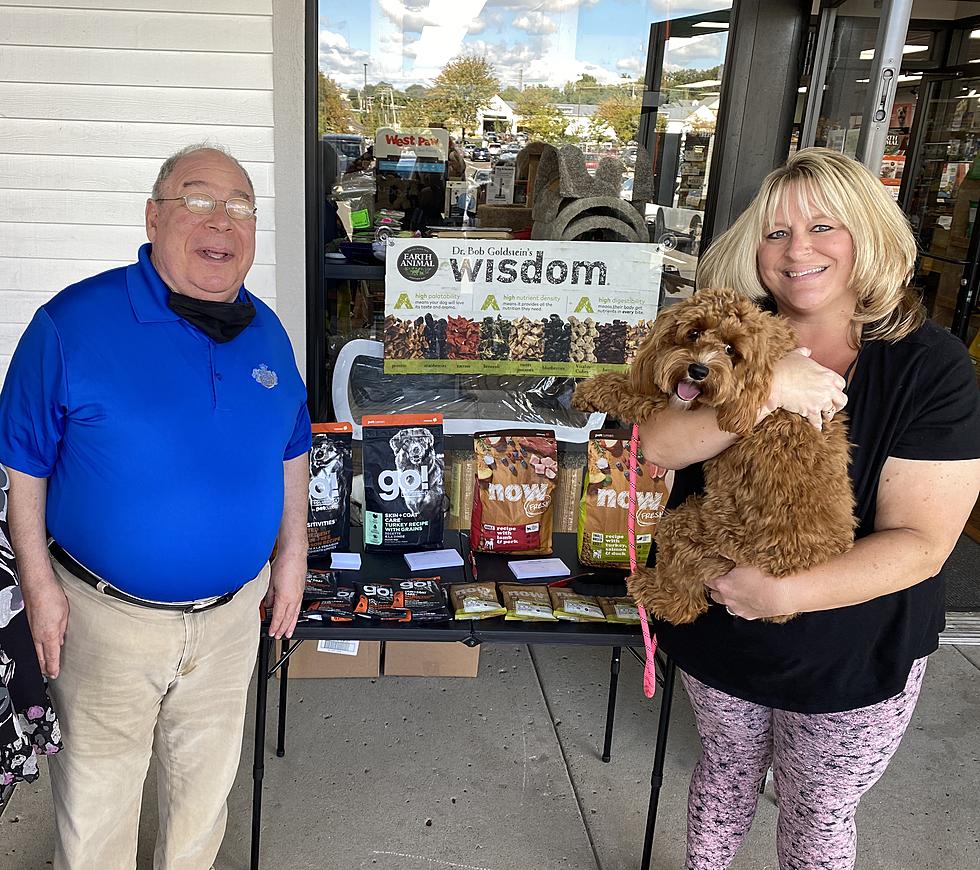 Why Chris Rollins Is a Customer for Life at Dogs and Cats Rule
Chris Rollins & George Parente, owner, Dogs and Cats Rule...and Maizey.
Can you believe my Cockapoo puppy, Maizey, is almost a year old already? Her birthday is coming up on December 4th. Wow, this year went by fast. I was so nervous when we first brought her home because I've never had a dog before, but with a lot of love and my favorite pet store, Dogs and Cats Rule, I've become a great pet parent.
I really can't say enough about how wonderful Dogs and Cats Rule is. They treat all of their customers like family. They're so knowledgeable and are always helping guide new pet parents like me. They chose just the right food for Maizey ... Petcurean's Now Fresh. It's all-natural and loaded with superfoods. Don't worry if you're pet has a sensitive tummy or allergies, they have a solution ... it's called Go Solutions.
Dogs and Cats Rule has everything you need to get your pet ready for fall and winter: the most stylish pet apparel like sweaters, fleeces, winter coats, boots to protect their paws, and so much more.
You should see the pink plaid raincoat I just got for Maizey too. It's absolutely adorable. She was able to try it on right in the store, to make sure we got just the right size. You can't do that when you shop online. She'll be the best-dressed puppy in our neighborhood, hands down. lol.
Dogs and Cats Rule also has the best interactive toys, and don't forget to keep up with flea and tick care. Your pet will still like to be outside as much as possible. (Thanks Dogs and Cats Rule for that advice...I'm still learning!)
Shop small, shop local, shop family. Shop the very best around, Dogs and Cats Rule. There are seven locations throughout the area. Click here to find the one nearest you.
Maizey and I just helped the Lead Dog, George Parente, and the fabulous staff celebrate their 20th anniversary in Newtown. You're not around for 20 years for no reason. They're truly the best around. They have everything you need for you pet with local home delivery and curbside pick up. I'll be a customer for life.