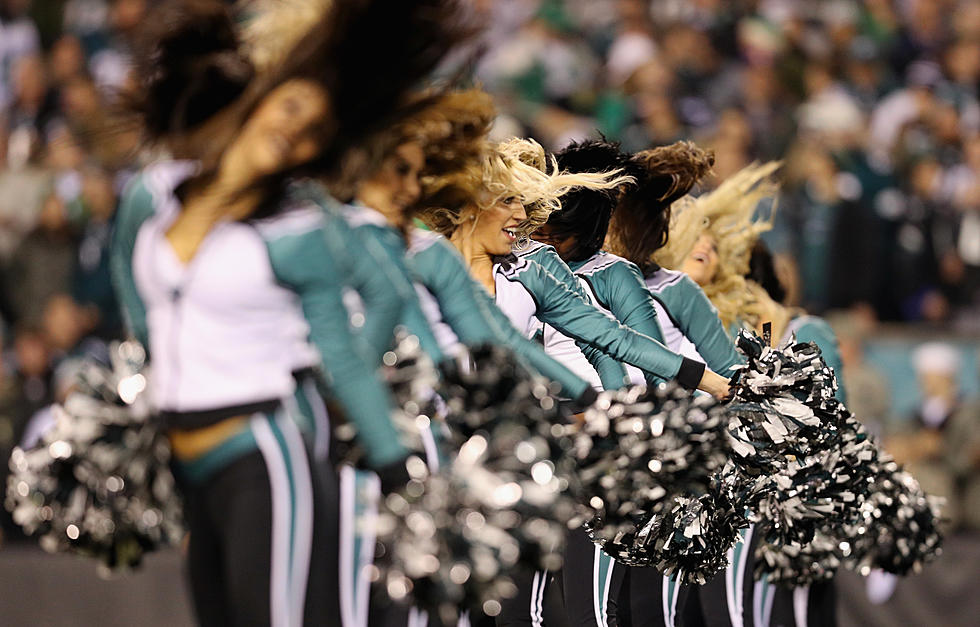 Eagles Add First Male Cheerleader To Their Squad
Credit: Getty Images
The Philadelphia Eagles have made history by adding a male to their cheerleading squad.
Kyle Tanguay is now officially the first male cheerleader for the Philadelphia Eagles.
He was selected during the final tryouts on Tuesday for the Eagles cheerleading squad.
I think this is so cool. I was a cheerleader for about 10 years and I have got to say, guys make great addition to cheer squads, believe it or not.
I remember when one of my guy friends in college joined our team. He actually admitted that he was really glad he joined and didn't realize how hard and intense our routines really were.
Tanguay is a student at the University of the Arts in Philadelphia and is originally from Rochester, New Hampshire.
Kyle is now the NFL's 4th male cheerleader.
I love this! Definitely well deserved!
6abc.com says Quinton Peron and Napolean Jinnies were the first male cheerleaders in the NFL when they joined the Los Angeles Ram squad in 2018.