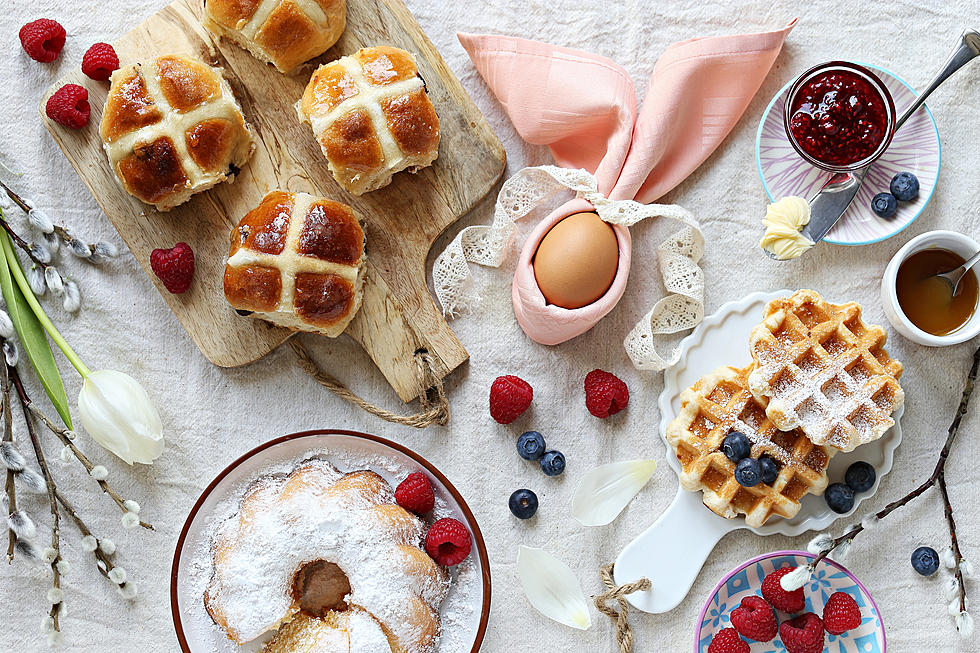 Easter Reservations Still Available At These Princeton Restaurants
Getty Images/iStockphoto
Easter is next Sunday and if you haven't made brunch reservations yet, you're running out of time.  That said, there are still reservations available at some of Princeton's top-rated restaurants, according to OpenTable.com.
Elements Restaurant - located between Hulfish St. & Paul Robeson Pl. in Princeton. WIth a rating of 4.8 out of 5 stars, Elements is one of Princeton's most popular restaurants. They're known for sourcing "fresh, local, organic ingredients and sustainably raised meats and seafood." They have quite a few timeslots remaining for Easter reservations it looks like.
Blue Point Grill - located at 258 Nassau St. This is a top choice for seafood lovers in the area. Note: this is a BYOB restaurant. But they have quite a few timeslots available in the afternoon.
The Solomon Room at The Chauncey Conference Center, located on Chauncey Rd. "Encompassed by acres of serene woodlands," many people call this a hidden gem. Easter Brunch will include made-to-order omelets, waffles, carved Ham, leg of lamb, and more. They do have seatings available for most of the day (as of today).
Witherspoon Grill, located at 57 Witherspoon St.  A "family-friendly" Easter Brunch will be served at this restaurant located in the heart of Princeton. Space is looking limited, but there are reservations are available.
There are several other restaurants in & around Princeton still accepting Easter reservations.  To get more info, check out OpenTable.com.