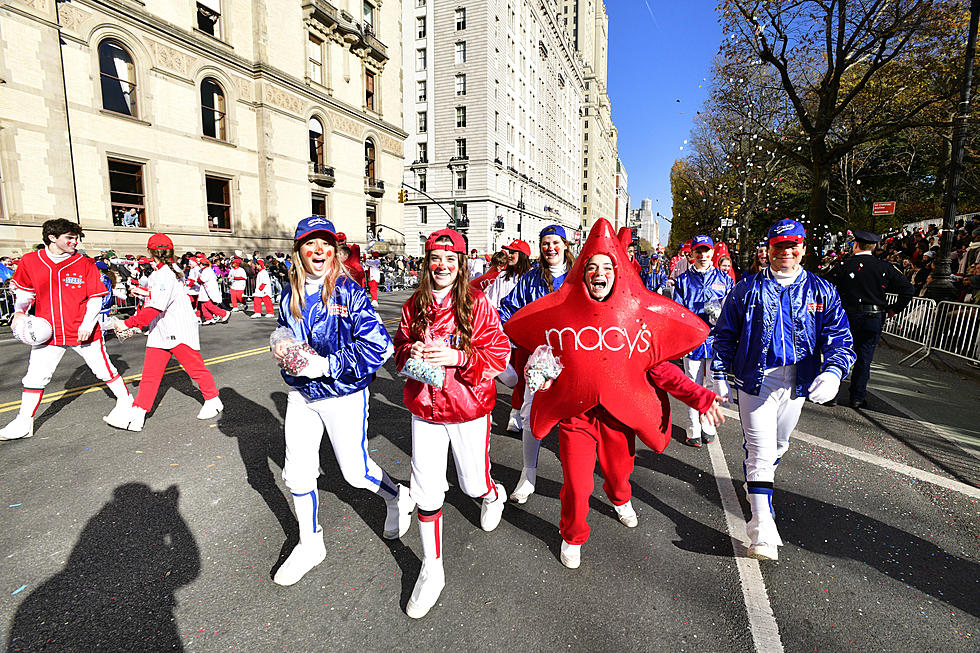 Ewing and Lawrence High School Graduates in Macy's Thanksgiving Day Parade in NYC
Getty Images for Macy's, Inc.
There will be some local representation in this year's Macy's Thanksgiving Day Parade in New York City.
Ewing High School and Lawrence High School, both in Mercer County, each have a graduate performing with the Marching Scarlet Knights, the marching band of Rutgers University. How exciting.
Carly Logan just graduated from Ewing High School in June (2023) and is currently attending Rutgers University School of Nursing, according to Ewing Township Board of Education. She plays the flute.
Russell Knab graduated from Lawrence High School in 2019 and Rutgers University in 2023. He played the Sousaphone in both schools' marching bands. Knab will be performing with the Marching Scarlet Knights once again since Rutgers extended an invitation to 2023 alumni to join the parade fun.
This is a big deal for the Marching Scarlet Knights. They were chosen to be one of only ten bands marching in the iconic Thanksgiving parade. The band was picked out of 100 applicants.
I can't wait to see them. I never miss the Macy's Thanksgiving Day parade. I watch it on TV, in my pajamas, before getting ready to spend the day with family. It's a family tradition.
The Marching Scarlet Knights has 340 members under the direction of Todd Nicholas and Julia Baumanis.
The 97th annual Macy's Thanksgiving Day Parade will be Thursday, November 23rd from 9am - noon on NBC-TV. Make sure to watch out for the Marching Scarlet Knights.
If you're headed into the city to watch it live, it's on 77th Street and Central Park West and travels to 34th Street, Macy's Herald Square.
Good luck, Carly and Russell! I'll be cheering you on.
Which Stores Are Closed or Open on Thanksgiving 2023?
Here's an early look at which retailers are opting out of Thanksgiving shopping this year and which ones will be excited to welcome you on Turkey Day!
Gallery Credit: Michelle Heart
Thanksgiving snow? When it happened, & the odds in NJ for 2023
A look at the chances of snowfall, as well as other extremes that have occurred on Thanksgiving day in New Jersey (statistics based from the New Brunswick weather station).
Gallery Credit: Mike Brant