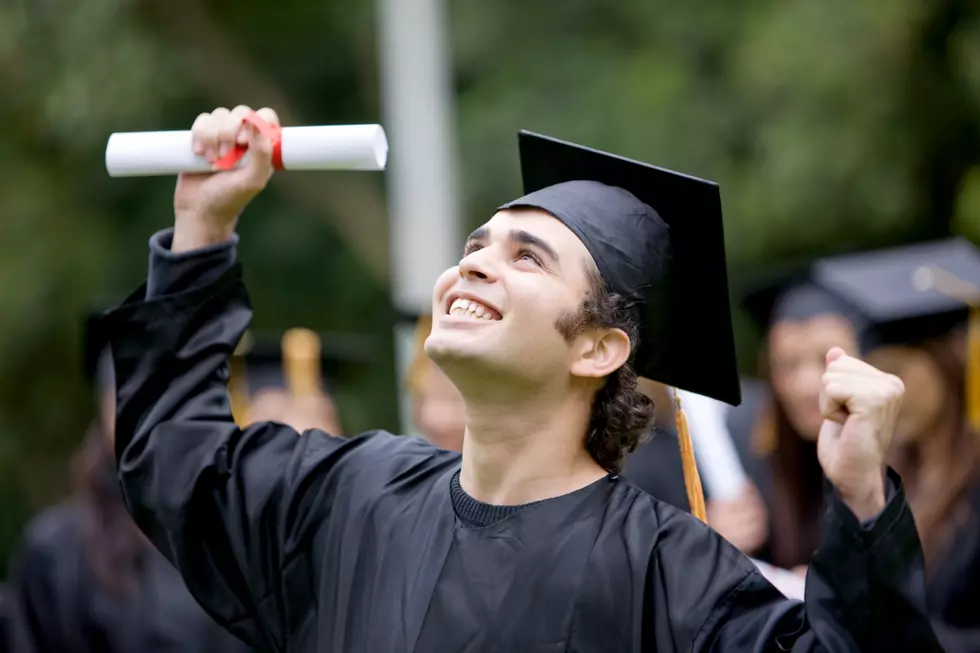 It Rained Diplomas At TCNJ's President First Commencement
Credit: ThinkStock
There is nothing worse than it raining on any important day, and graduation is no exception. TCNJ'S class of 2019 was greeted at their graduation ceremony on Thursday (May 23) with smiles... and thunderstorms.
This was the first graduation for TCNJ'S current president, Kathryn A. Foster, who according to NJ.com stated, "Is it raining? We're going ahead anyway. That's what the hats are for."
The ceremony was shortened due to the storms, but President Foster continued to get cheers and giggles from the attendees even through the drizzle. So it's safe to say this graduation will be memorable for the class of 2019.
Foster mentioned to NJ.com that the class is "not a graduate of just any college, but a graduate of one of the nation's finest institutions of public higher education and that according to Frank Sinatra 'They can't take that away from you."
The graduates were prepared with their umbrellas; regardless of the weather they still were able to enjoy their last moments as a TCNJ student.