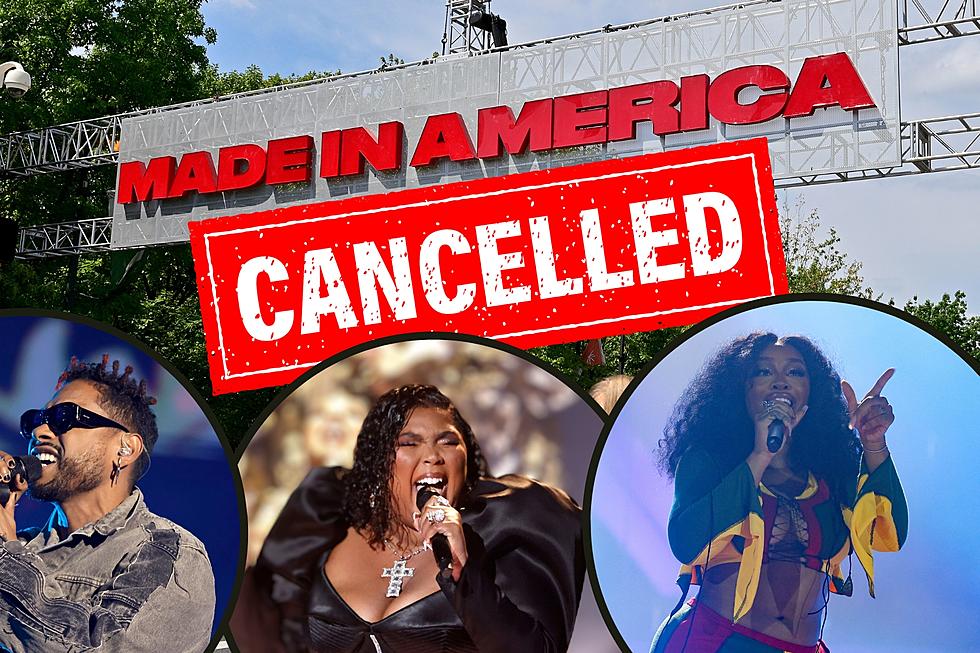 CANCELED! Philadelphia's Made in America Music Festival 2023
Composite via Getty Images
It's one of the biggest festivals of the year that fans have looked forward to for months in Philadelphia. But it won't be happening this year after all.
It was just announced that Philadelphia's 2023 Made in America Music Festival has been canceled.
Festival organizers shared the news on social media and their website just after 12 noon on Tuesday saying they reached the "difficult decision to cancel" the festival after immense deliberation.
"Due to severe circumstances outside of production control, the 2023 Made in America Festival will no longer be taking place," they wrote.
The festival, which was scheduled for Labor Day Weekend, was slated to be headlined by Lizzo and SZA on the Benjamin Franklin Parkway on September 2 and September 3.
It's unclear if the recent controversy surrounding one of the festival's co-headliners, Lizzo, played a role in the decision to cancel the festival.
Just last week three women, who worked as backup dancers for Lizzo, filed a lawsuit against the pop star in California's superior court. They allege harassment, but Lizzo has denied those allegations.
Made in America Is a Philadelphia Tradition
The festival, which is curated by Jay Z, first launched in Philadelphia in 2012. Last year's festival was headlined by Bad Bunny and Tyler, The Creator.
Past headliners have included
"We look forward to returning to Benjamin Franklin Parkway and the great city of Philadelphia in 2024," they said.
In 2021 the festival was headlined by Lil Baby and Justin Bieber.
Plus, past performers have included Cardi B, Travis Scott, Nicki Minaj, Post Malone, Rihanna, Coldplay, and Beyonce to name a few.
By the way, if you had tickets to the festival, they will be refunded at the original point of purchase.
Mayor Kenney Speaks Out About Canceled Festival
Philadelphia's Mayor Jim Kenney has issued a statement about the cancelation of the event as well saying he was disappointed to hear the news.
"I'm disappointed to hear that the 2023 Made In America festival will no longer be taking place. Since 2012, Made in America has grown into a Philly tradition on Labor Day Weekend celebrating music and promoting worthwhile social causes," Kenney said in a statement issued to the media Monday afternoon. 
You may recall that back in 2018, Kenney proposed relocating the festival off of the Benjamin Franklin Parkway. Jay-Z and fans spoke out against the move before the Kenney administration reversed the decision.
As for this year's (now canceled) event? The mayor's office says they look forward to its return next year.
"We are grateful for all the partners and festival goers who have contributed to this event's incredible success over the years, especially our partners at Roc Nation, and we look forward to bringing Made in America back and bigger than ever to the Benjamin Franklin Parkway next year," The Mayor's office wrote. 
We've reached out to our partners for more details about the decision to cancel the show, but have not heard back as of yet.
These are the Hottest Pop Concerts Happening in Philadelphia in 2023
2023 will bring some of the best concerts from some of our absolute favorite artists to Philadelphia (including Taylor Swift, Ed Sheeran and P!Nk.). Here's a COMPLETE list of all of the shows (so far) & even details on how you can get tickets to Philadelphia's hottest concerts of 202