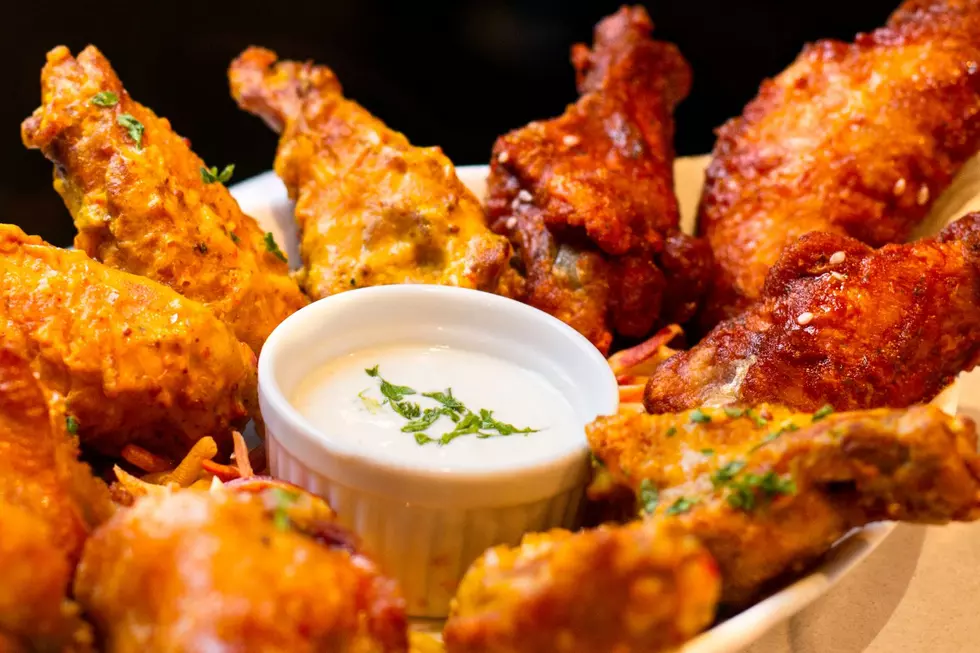 You Need These Mercer County, NJ Wings For Super Bowl Sunday
canva
When it comes to Super Bowl Sunday, wings are always the main event. I know everyone loves their pizzas, buffalo chicken dips, and more, but we all have to admit that the wings are the most essential part of the holiday.
If you're anything like me, you're more into the food than you are the game so of course it's super important to have the best spread possible for your football holiday! There are tons of places to get wings from in the Mercer County area, but there are a few fan favorites you should try to order from if you can get your hands on a tray for the big game.
I am a huge wing fan and feel like I've tried all of the most raved-about spots in Mercer County and this is for sure the top 3 best.
First N Ten is located at 1961 Hamilton Ave, Trenton, NJ, 008619. They have a ton of different flavors to choose from and people are just obsessed with their wings!
Firkin Tavern's wings are one of the very best in the entire area. They're located at 1400 Parkway Ave, Ewing, NJ, 08628. They even have their own Firkin Signature wing sauce that almost is a garlic bbq flavor.
Meatheadz is now located at its new location in the Lawrence Shopping Center, 2495 Brunswick Pike #39, Lawrence Township, NJ. Their wings have just the right amount of crunch and in my opinion, take the cake for the best in the area.
Romantic Restaurants in Central New Jersey Perfect For Valentine's Day
These restaurants will have you and your Valentine in the mood for love.
Fast Food Chains Mercer County, NJ Desperately Needs
We have our fair share of McDonald's, Taco Bells, and Wendy's in the area, but this is what we're missing!