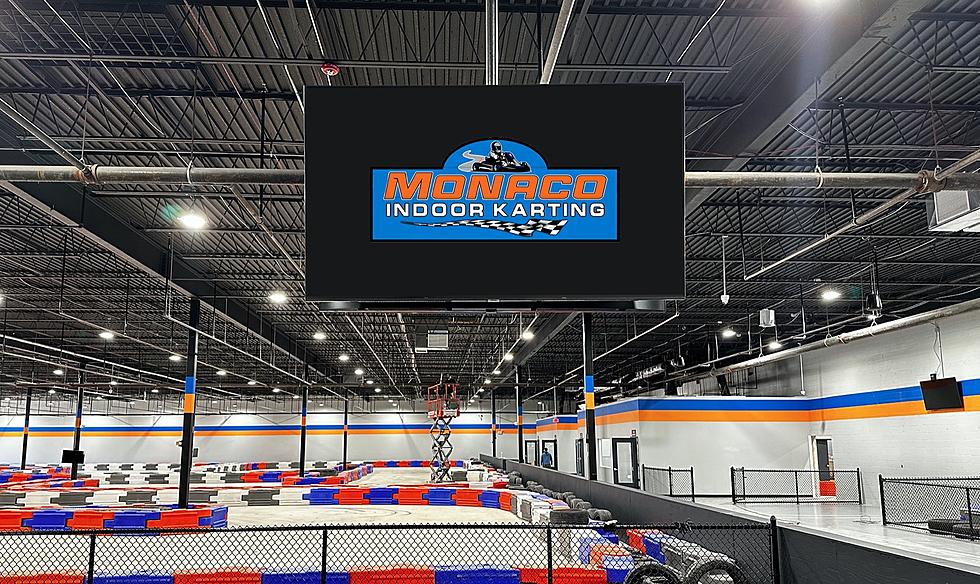 Get Set, GO! Monaco Indoor Karting in Berlin, NJ is OPEN!
Credit: Facebook/dfxsoundvision
On your mark, get set.... GO!!  You and your kids are about to have a heart-racing good time!
The Monaco Indoor Karting go-kart track, located at 328 S. White Horse Pike is now OPEN in Berlin! Time to put the pedal to the metal!
The building which used to be a long-closed K-mart, has been totally re-vamped, repainted, and remodeled for this mega fun zone. The new facility takes up 62,000 sq ft of the 92,000 sq foot former Kmart space.
The go-karting facility features 32 electric go-karts, arcades, a ninja course and rock climbing! The state-of-the-art arcade has over 65 interactive and prize games, many of which guests can play to earn points to acquire premium merchandise at the Prize Store.
And you know the Warped Wall on American Ninja Warrior? They have that too! You can see for yourself just how hard it is to get up there!
Monaco Indoor Karting welcomes guests of all ages. If you're worried about racing too "roughly" around kids - not to worry! They offer High Speed Adult Racing with karts that go up to 20 mph and separate Indoor Go-Karting for Kids.
This place is PERFECT for parties for all ages. They offer Junior, Teen, Adult, and even Corporate party packages.
When you're ready to fuel up your body for more fun, their food counter has quick, yummy snacks like pizza, hot dogs, sandwiches, salad bowls, ice cream, soft pretzels and more.
This is definitely a must-visit for parties, spontaneous fun, or even a fun outside-of-the-box daytime date! Will you be checking this place out?
---
These are the Hottest Pop Concerts Happening in Philadelphia in 2023
2023 will bring some of the best concerts from some of our absolute favorite artists to Philadelphia (including Taylor Swift, Ed Sheeran and P!Nk.). Here's a COMPLETE list of all of the shows (so far) & even details on how you can get tickets to Philadelphia's hottest concerts of 202
These 9 NJ Cities Are Among The 'Most Miserable' in America
If you're looking for happiness, you probably won't find it in these 9 New Jersey cities.