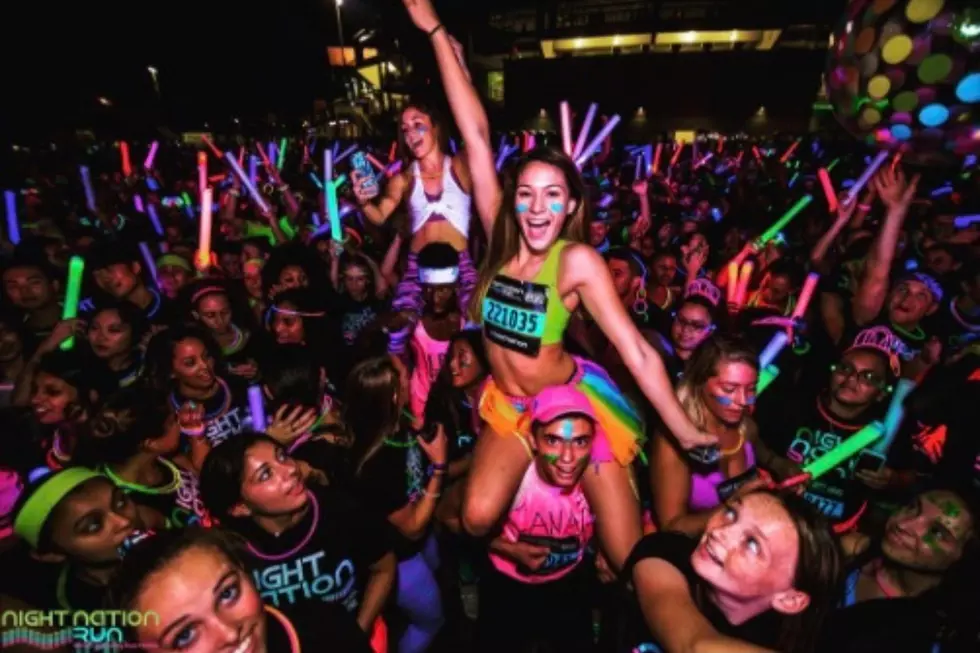 This Music Festival Styled 5K Is Coming Back To Philadelphia
@nightnationrun via Instagram
Two things that I love and am super passionate about are working out and music, and this Philly 'music festival' is really the best of both worlds.
Philadelphia always has some of the coolest events happening and this one is one of my favorites. When I heard about this, I felt like I just needed to sign up, and I'm planning on running this year.
The run is called Night Nation Run and it looks like one of the most hype workouts of your life. The creators of this race really outdid themselves and seem to be the pros of making working out fun. Night Nation Run popped up in Philly last year and it seemed to be a big hit.
First off, the course for this race is absolutely insane. There are performances throughout the course with live DJs, light shows, bubble zones, neon, and black lights. When you finish the race, you'll get to hang out by the mainstage which will have headliner DJs playing.
One of the best parts about this run is that you start AND end at Xfinity Live in Philly. If you've never been to Xfinity and plan on going to the race, all I'll say is that it will feel pretty rewarding to get to hang out and have a few drinks there after a long run.
There is a drawn-out map of what the course will look like and just by looking at it, there doesn't seem to be a boring part of this run. The best part about this event is proceeds will be donated to Stand Up To Cancer.
This run is a 5K that will take you around the sports complex area in Philly. The official date has been set for July 8 2023 this year and you can register on their website now!
Things People Are Constantly Googling About NJ
"Why is New Jersey...?"
This is what people are searching about the Garden State.
Tinsel Takes Flight — A Philadelphia Eagles Pop Up Bar — Opens in Center City
Tinsel Takes Flight is now open 7 days a week at 116 S 12th St in Philadelphia, Pa. They'll be open through the football playoffs as we hope to cheer on our team. Check out how AWESOME this place looks on the inside too: