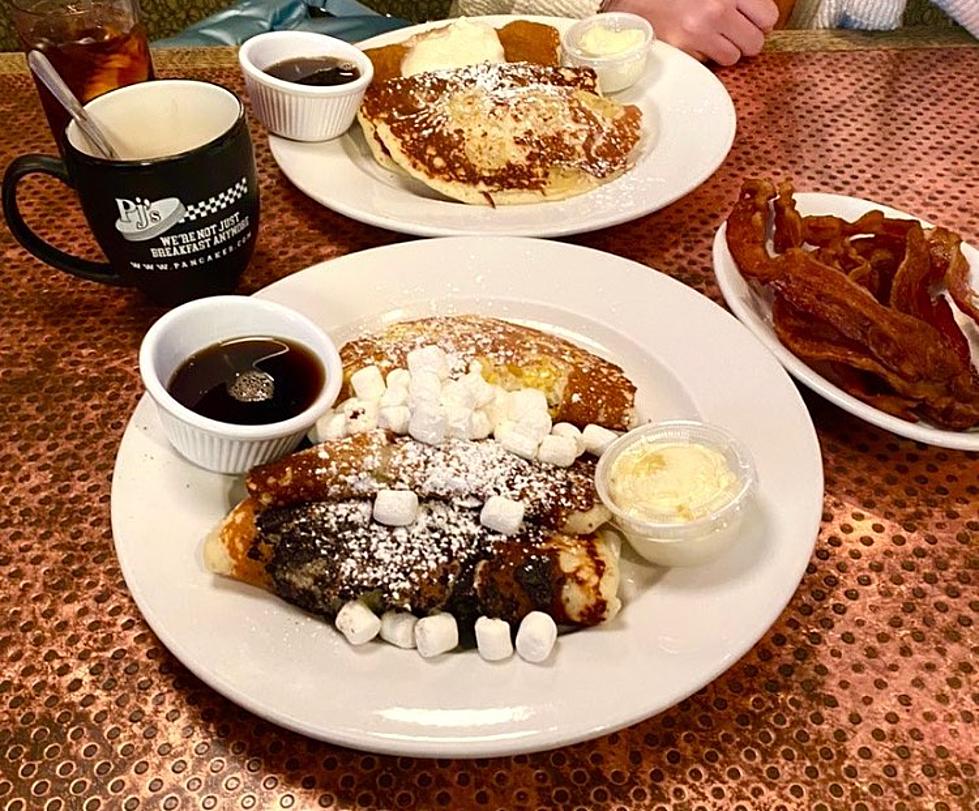 PJ's Pancake House in Princeton, NJ Named #1 College Town Eatery
PJ's Pancake House via Facebook
This is quite an honor for a local restaurant.
The Wall Street Journal has chosen PJ's Pancake House in downtown Princeton as the #1 college town eatery.
The article says there are "eight colleges whose trademark eateries still get a A+ for classic casual fare" and PJ's tops the list. Nice.
I bet there are a ton of Princeton University students, faculty, staff and locals who would agree.
Even though there are now many PJ's Pancake Houses locations throughout the area (there are 6), the original location on Nassau Street is still the best. It's rich in tradition.
It's been open since 1962 and even though it's made some changes as the times have changed, it's stayed true to its charm. I know my initials are carved in one of the tables there. Are yours?
Here are the other college eateries on the list. Have you visited any?
Charlie's Kitchen in Cambridge, Massachusetts (Harvard). It's been open since 1951.
Mory's in New Haven, Connecticut (Yale). It's been around since 1849. Wow.
V & T Restaurant and Pizzeria in Manhattan (Columbia). It's been there since 1945. Yumm, thin crust pizza.
Duff's Famous Wings in Amherst, NY (Canisius). Beloved since 1969.
Korner Store and Deli in Oakland, Maine (Colby). Locals have enjoyed the lobster rolls since 1963.
Peninsula Creamery in Palo Alto, California (Stanford). It's been around since 1923. It's know for its "Dirt" sandwich, which is avocado, tomato, sprouts and mayo on wheat.
Rube's Steakhouse in Montour, Iowa (Grinnell). The concept is so cool, you grill your own meat. It's been a staple in the community since 1973.
Congratulations to our local favorite, PJ's Pancake House...well deserved.
The other PJ's Pancake Houses are in West Windsor, Lawrence, Robbinsville, Ewing, Kingston.
Check out the menu here.
These 9 NJ Cities Are Among The 'Most Miserable' in America
If you're looking for happiness, you probably won't find it in these 9 New Jersey cities.
You'll Likely Get Pulled Over in These 13 Central NJ Spots
Better behave on the roads in these areas!