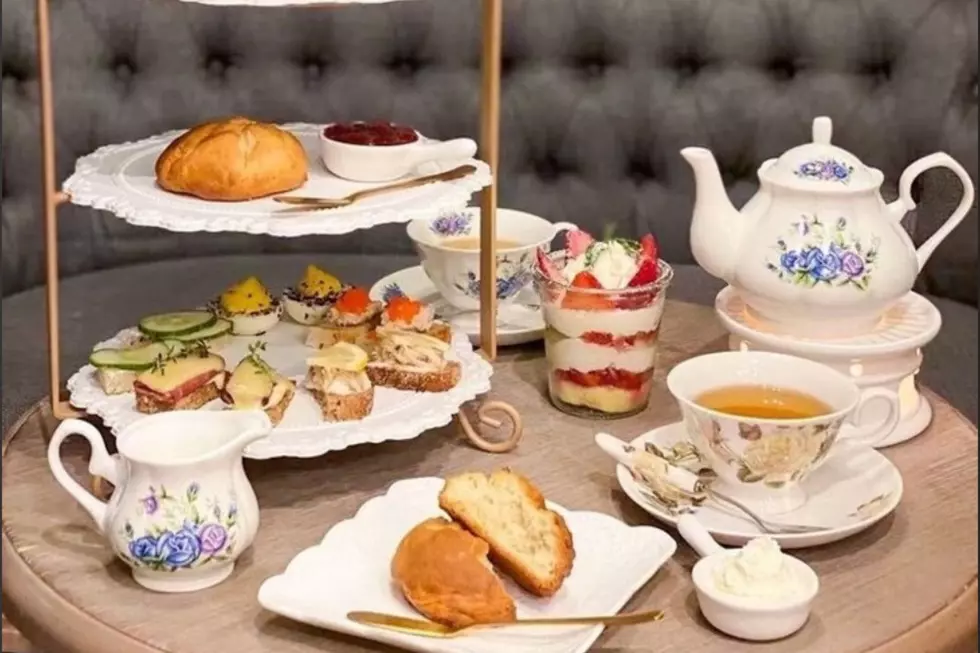 FINALLY! Prince Tea House in Marlton NJ Sets Grand Opening Date
Credit: Instagram @princeteahouse
Pinkies up! It's almost tea time in Burlington County!
Prince Tea House, a French-Asian speciality tea/coffee, dessert, and brunch chain, is almost ready to open its doors in Marlton NJ . According to Facebook community page A View From Evesham, they're set to have a soft opening at 746 West Route 70 in Evesham Plaza on Jan 13, followed by an official grand opening on Jan 18!
If you're ready to have an elegant afternoon tea time with friends, enjoying delicious food and desserts, and sipping exquisite, high-quality tea from beautiful porcelain tea cups, this is the place to be.
Expect immaculate vibes and quality!
"At Prince Tea House our main goal is to offer a total experience of dining pleasure and relaxation in an atmosphere that is both elegant and cozy! Many of our customers have called Prince Tea House an "oasis" where they can escape from the frenetic pace of city living,"
Their menu includes high-quality tea, coffee, desserts, delicate finger foods, brunch, sandwiches, and other appetizers!
And not to mention, it's an Instagram-able dream! Prince Tea House has 14 gorgeous locations across New Jersey, New York, Pennsylvania and Virginia. Besides the new location coming to Marlton, the other New Jersey locations are in Princeton and Edison, with one also in Philadelphia PA.
I cannot wait for this new location! It's the perfect place to feel fancy and elegant with family and friends in a stunning atmosphere to get away from the rustle and bustle of everyday life every now and then. Are you ready for the Marlton location? Let us know in the comments!
---
Here Are 9 of the Coziest Cafés to Check Out in Central Jersey
The vibes are immaculate at these trendy Central Jersey cafés!
This $1.5M Ultra-Modernized 1950s Home Just Hit The Market in Princeton NJ
This 70 year old house may be the most modern thing you see today!