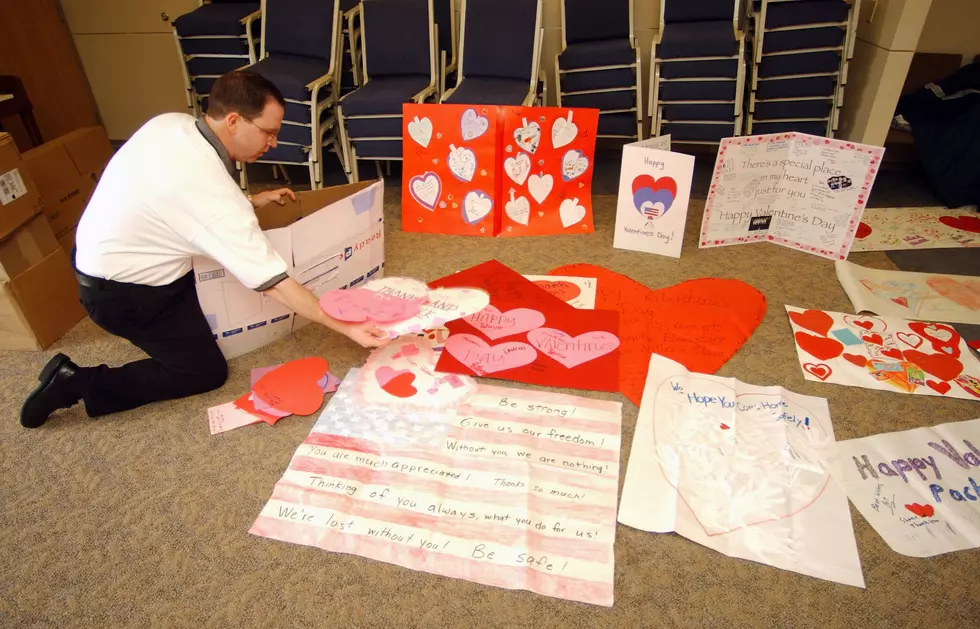 Princeton Police Department Collecting Valentine's Day Cards For Troops Overseas
Photo by David McNew/Getty Images
With Valentine's Day just a few weeks away, the Princeton Police Department is asking for help to spread the love abroad.
It may seem like the whirlwind of the holidays has just passed us, but a new trend has already hit the convenience store shelves.  Bright red hearts and an overabundance of chocolate signals that it's almost Valentine's Day.
The department will be collecting Valentine's Day cards for troops serving overseas, Patch.com reports.  They have explained that many troops missed the holiday season at home with their families in order to protect our freedom – all the more reason to send some love their way.
There are some things to note when filling out your cards for these deserving military members.  It is asked that the letters are uplifting, encourage the troops and that no photos, glitter, loose items, foreign objects or foul language are included, according to Patch.