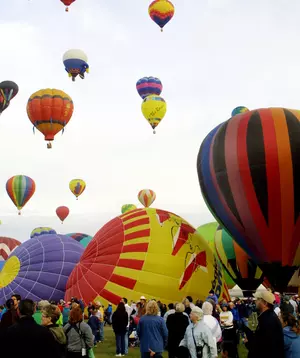 QuickChek to Hold 37th Annual Festival of Ballooning.
Photo by Joe Mitchell/Getty Images
Some of the themed balloons to look out for include Simba the Lion, a flying lighthouse, cops and robbers, a football, and American flag. All of which are 80+ feet tall.
The live concerts are not to be missed. According to Patch, The Band Perry known for hits like "If I Die Young," will perform July 27 at 8 p.m. Patch also says that the iconic Beach Boys will headline the concert series. Their performance is scheduled for July 28 at 3 p.m. Other smaller names will be performing as well.
Patch notes the festival will take place 1-10pm on Friday July 26th, as well as 6am-10pm on Saturday, July 27th, and 6am-8pm on Sunday, July 28th. Planning on driving? The address to the festival is Solberg Airport, 39 Thor Solberg Rd., Readington. Tickets can be purchased at www.balloonfestival.com