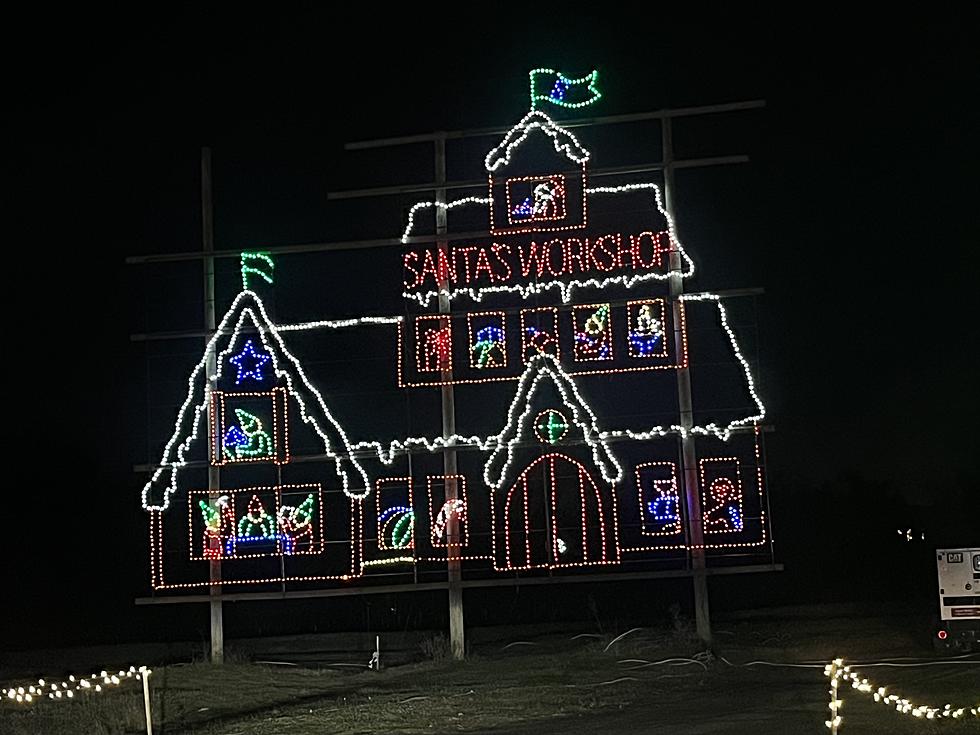 Flash Sale NOW on Holiday Light Show Passes at Shady Brook Farm in Yardley, PA
Chris Rollins
We're getting closer to the most wonderful time of the year (you know that song, don't you?) and you know what that means, right? It's almost time for the annual Shady Brook Farm Holiday Light Show.
The popular drive-thru kicks off for the season on Saturday night, November 18th at dusk and runs until after the holidays.
If you're like my family, you'll want to go a bunch of times throughout the season, so now is the time to buy passes while they're on sale for a limited time.
The Holiday Light Show Flash Sale is going on right NOW through this Friday, October 6th. Get in on this quick to save yourself some money.
You can buy single night or multi night drive thru passes. You'll save $5 on a single night pass, which is good for any night of the 2023 Holiday Light Show. A Multi Pass (5 visits) will only cost you $100. You'll get $20 off the regular price of $120. Remember this is for the drive thru only.
Click here to buy single night or multi-passes.
Going to the Shady Brook Farm Holiday Light Show is a Rollins family tradition. We love it. It's so festive and fun. Trust me, it will have your family quizzing each other on the 12 Days of Christmas." You'll understand when you get there.
It's a 2-mile drive thru with MILLIONS of holiday lights, your favorite characters in lights, the 7 wonders of the world and so much more. I'm sure you'll be taking a ton of pictures.
You can also ride through the lights in an open-air wagon. Bring a blanket, some hot chocolate and make some memories. Whenever I see the wagon riding through the lights, everyone always looks like they're having the best time.
After the Holiday Light Show stick around to walk through more lights on Candy Cane Lane. You can visit with Santa and tell him what's on your holiday wish list. Have you been good this year?
You can make s'mores over a bonfire (s'mores kits are available to purchase), pick out the perfect Christmas tree, so some holiday shopping in the Farm Market, grab a drink in Stone's Throw Pub and more.
The holidays at Shady Brook Farm are magical. Don't miss the fun.
For more information and to take advantage of the Flash Sale, click here.
LOOK: Average salary needed to get by in every U.S. state
According to data from
GOBankingRates.com,
The median salary across the U.S. a single person must make to get by collectively is $57,000. However, some states are far from that.
So how much higher or lower is your state to the national average, and which states are the top 10 most and least affordable overall? Let's find out.
Gallery Credit: Mike Brant
Wait, there's a law? Why PA drivers have no excuse in NJ
For New Jersey drivers, this one might be an eye-opener.
Gallery Credit: Mike Brant