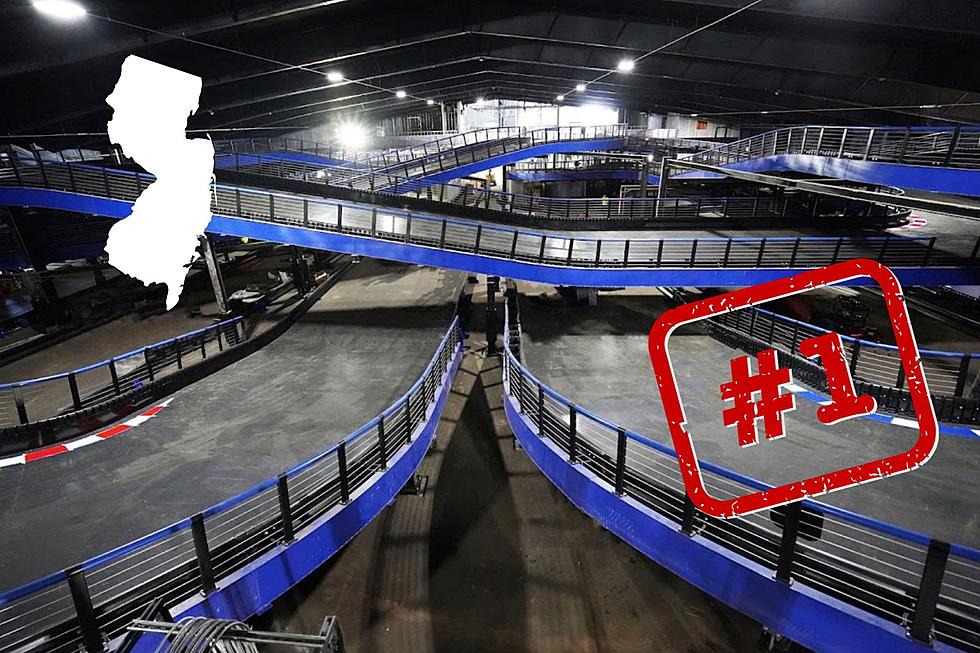 Did You Know NJ Is Home To The World's Largest Indoor Karting Track?
google earth/canva
The world's largest go-kart track is located right in New Jersey and no matter where you live in the Garden State, it shouldn't be too far.
When you're visiting a place that's world renowned I'm sure no drive is too far, at least in my opinion. Did you know that the go-kart track at Supercharged Entertainment is home to the largest indoor go-kart track on earth?
This is officially the largest indoor, multi-level karting track in the entire world and it's perfect for any occasion. From birthday parties to just a night out with friends, this is for sure the place to go in New Jersey. According to their official site, there are two uniquely designed tracks, that are both over a quart mile long with 25 elevation changes.
The track itself is 80,000 sq. ft. Another amazing part of this karting track is that since it's indoor, it's climate-controlled and open all year round, so this truly is the perfect activity to enjoy no matter what time of year!
Supercharged Entertainment is much more than just the world's largest go-kart track though, which is incredible. There's something for everyone to do there even if you aren't in the mood to be Speed Racer.
There are a ton of activities to check out like axe throwing, great food, arcade games, and more fun the entire family can enjoy. There's also a super fun virtual reality part of Supercharged Entertainment that looks insane. "Enjoy multiple Virtual Reality experiences in our spacious Gaming Arcade," says Supercharged Entertainment's official site.
Supercharged Entertainment is located at 987 US-1 in Edison, NJ.
12 of The Most Annoying Pet Peeves About NJ Drivers!
Here's what we can't stand about New Jersey drivers, according to you! Anything to add to this list?
Here Are 11 New Jersey Stereotypes That Are Actually True
We have to admit...these stereotypes are right!