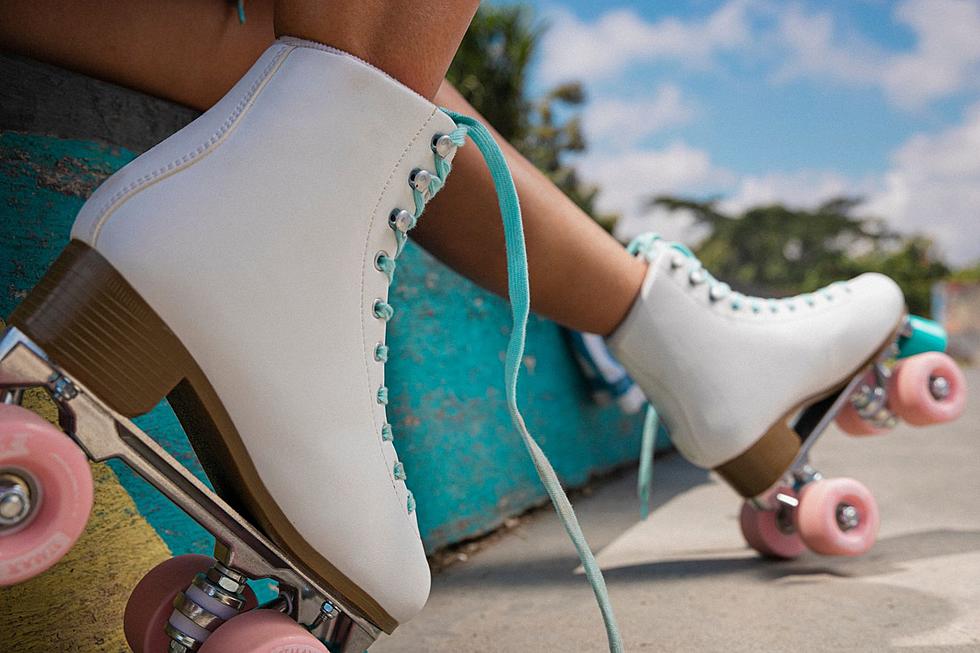 This Outdoor Skating Rink In Philly Would Make The Ultimate First Date
canva
Hey Philly!
This is for sure the ultimate date location in the entire city. It's only around for a limited time though, so if you're planning on taking your date here to impress them, now is the time to do it!
The Rothman Orthopaedics Roller Rink is now officially open for a limited time and it is for sure an experience you will not want to miss out on! This rink is entirely outdoors so it only comes around between April and July.
It's decked out in checkerboard flooring and has beautiful balloon-looking decorations above the rink to really add to the aesthetic of it all. The Rothman Orthopaedics Roller Rink offers outdoor roller skating at Dilworth Park April 21 through July 16, 2023.
This colorful, retro-inspired rink brings old-school cool to historic City Hall. The rink's vibrant checkerboard floor is complimented by a brand-new overhead art installation which was designed and fabricated by Philadelphia's Lucky Dog Studio." says centercityphila.org.
You can choose hour-long sessions any day between Sunday to Thursday from 11 a to 8:45 pm. Weekend hours are Friday to Saturday 11 am to 10 pm. The price to skate is actually extremely reasonable also!
Kids 10 and under are $8 and adults are $10. This really is the perfect activity to add to your next-day trip to the city! Full details and more information can be found on centercityPhila.org.
These are the Hottest Pop Concerts Happening in Philadelphia in 2023
2023 will bring some of the best concerts from some of our absolute favorite artists to Philadelphia (including Taylor Swift, Ed Sheeran and P!Nk.). Here's a COMPLETE list of all of the shows (so far) & even details on how you can get tickets to Philadelphia's hottest concerts of 202
10 Philly Words That Should Be Added to the Dictionary
13 words submitted by Kayla Thomas to be added to dictionary.com. But honestly, Philly slang should be considered its own language.