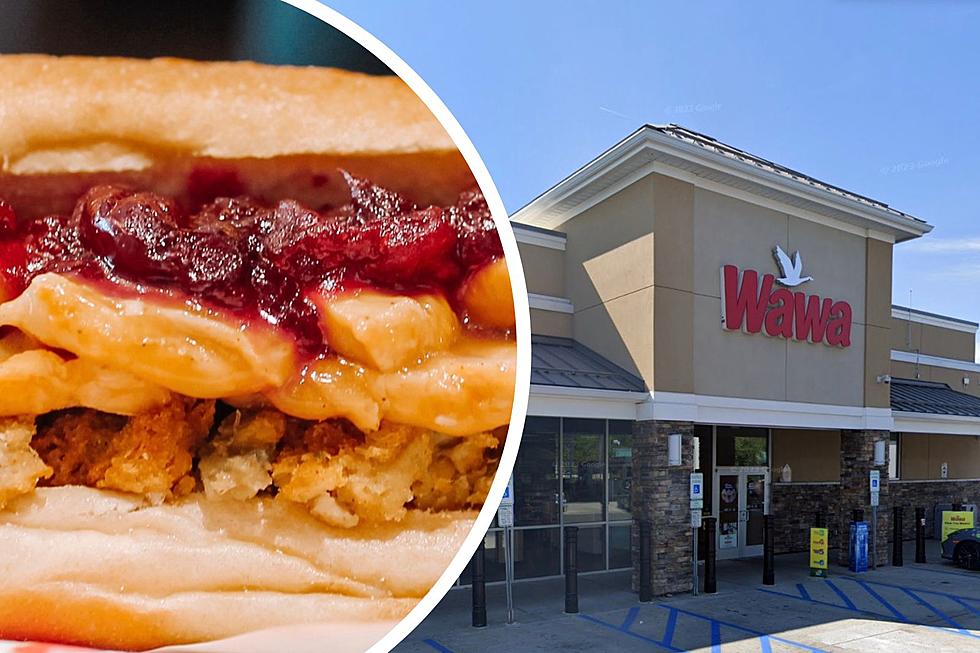 Wawa Has Officially Brought Back This Fan Favorite Sandwich for 2023
@wawa via Instagram / google earth
If you're from the Jersey/Philadelphia area, there is one gas station that's so superior to any other. This is one of the best times of year in my opinion because there is so much to do right in our area!
Checking out some pumpkin patches, finding some cute Halloween-themed bars, and watching some football are a few things you can do, but there's one thing for a lot of us that truly declares the start of fall.
Wawa announced that since fall is back in full swing, they've brought back their legendary fall staple for 2023. This specific sandwich comes snack yearly and it's finally time to enjoy one of these bad boys after a late night out or even just for dinner on a random weekday.
Wawa announced on their socials that the infamous "Gobbler" is back again for 2023!
If you aren't a big Wawa fan and aren't sure what the "Gobbler" is, it's pretty much the most highly-rated sandwich from Wawa. Philly Magazine ranked a list of the best Wawa sandwiches and the "Gobbler" was ranked at number one, even outranking a classic Italian hoagie.
It's only available during the fall at Wawa and it's best described as a Thanksgiving dinner on a Wawa roll. It's stuffed with hot turkey, stuffing, cranberry sauce, and gravy and Wawa fans wait for this to come back every single year. I know I do.
There's something about a warm "Gobbler" hoagie on a cool fall day that just hits different. If you've never experienced this sandwich, make sure to head to Wawa this season and try it out because I promise you'll love it.
Here Are 11 New Jersey Stereotypes That Are Actually True
We have to admit...these stereotypes are right!
This Palatial $7M Mansion in New Hope, PA is Fit For Royalty
Marble... Marble everywhere!