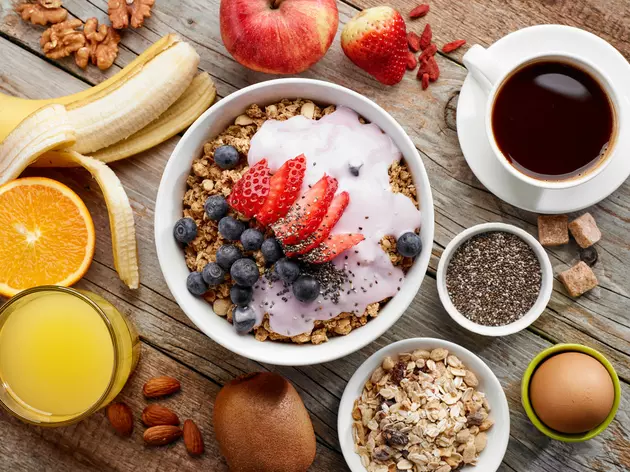 Win Free Bowl at Grand Opening of Simply Fruits in East Windsor, NJ
Magone
Great news. The Grand Opening of Simply Fruits East Windsor is next week. I can't wait to check it out.
It's located in the Aldi/Staples shopping center on Route 130 South. It's actually open now for a soft opening if you just can't wait, but, the Grand Opening celebration will be this Tuesday, February 8th.
The Mayor of East Windsor will be there at 3:45pm for the ribbon cutting, and then, from 4pm - 8pm, the first 200 customers will get a FREE Coconut Bowl. Wow. Grab your friends and go.
Bowls are huge right now, and I don't think the trend is slowing down anytime soon.
So, what can you look forward to at Simply Fruits? There are Acai bowls, Kale bowls, Pitaya bowls, and Coconut bowls. You can also get fruit parfaits and hot oatmeal. Toasties are a hit too...they come in Avocado, Mediterranean, and ChocTella. Oh, they have fresh juices, smoothies, and tea too. Check out the menu here. Sounds great, doesn't it? The Chocotella and PB & J Acai look absolutely amazing. Actually, everything looks amazing....so colorful...great for your Instagram too. Wink, wink.
Simply Fruits has made all of their items affordable because they want to make it easy for you to eat healthy. Love that.
Stop in for breakfast, lunch, a snack...anytime. You can order online too by clicking here.
Simply Fruits East Windsor is open 7 days a week from 8am - 8pm. It's address is 440 Route 130, Unit 3A. They're hiring, if you're looking for a job.
There's only one other location as of now in Willow Grove, PA, with another one coming soon to Jenkintown, PA.
Stop by today.
LOOK: 40 Discontinued & Special Edition Kellogg's Cereals
KEEP READING: See 25 natural ways to boost your immune system