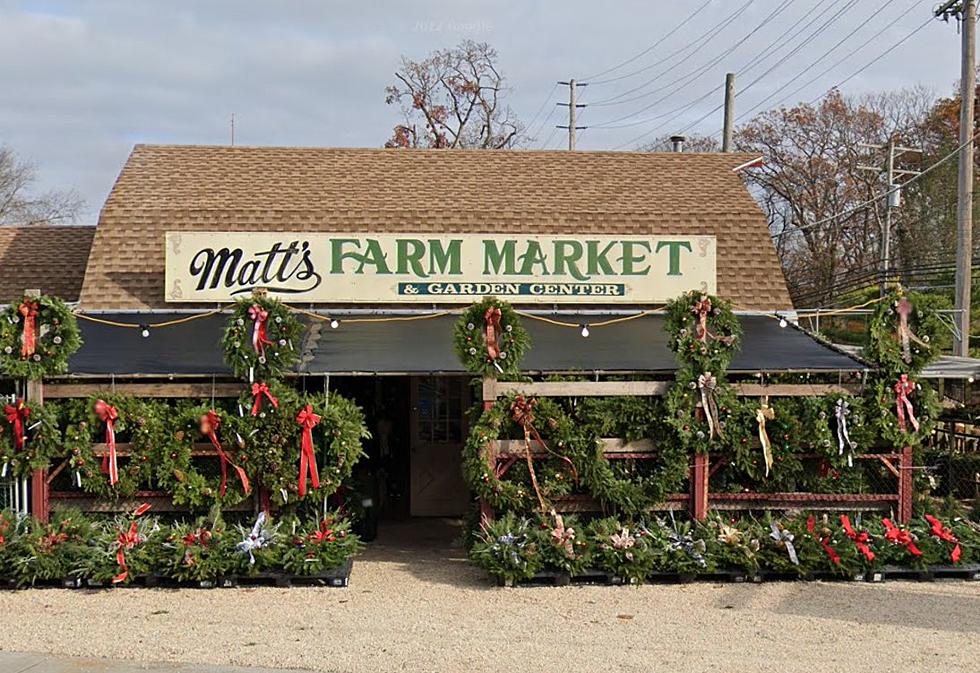 Awesome! It's New Jersey's Most Fantastic Independent Grocery Store
Google Maps
When was the last time you went to a local "farm market" we have many around the Garden State and they are always worth a look. You never know what kind of different products you are gonna find at a "farmer's market". Everything from fresh eggs and produce to homemade baked goods and jams. The "farmer's market" and "garden centers" are a unique shopping experience and if you haven't check out a "farmer's market" near you.
In a recent Lovefood article, they listed their "Most Brilliant Independent Grocery Store, Reviewed" and listed their pick for best in each state. Here in New Jersey, the selection is located in Monmouth County and maybe you have been there. It's Matt's Farm Market and Garden Center in Belmar. Matt's was chosen as the best "independent grocery" here in Jersey.
According to Lovefood, "This adorable garden center and farmers' market in Belmar is open every day, 8.30am-6:30pm and is a delight to shop at. You'll find tons of wonderful, fresh produce, from zucchini, peppers and squash to pineapple, mangos, strawberries and pears. It also has other essentials such as fresh bread, eggs and pickles. Check out the hanging baskets and plant pots for sale too."
So what do you think? Have you been to Matt's Farm Market and Garden Center in Belmar? If you have, what is your review of Matt's? Share your thoughts and post your comments below we always love getting your input and thoughts.
Matt's is located at 1740 NJ-71, Belmar, NJ 07719
LOOK: The 25 least expensive states to live in
LOOK: Must-do activities at every national park
Stacker
lists the must-do activities at every national park ranked by the annual number of visitors.