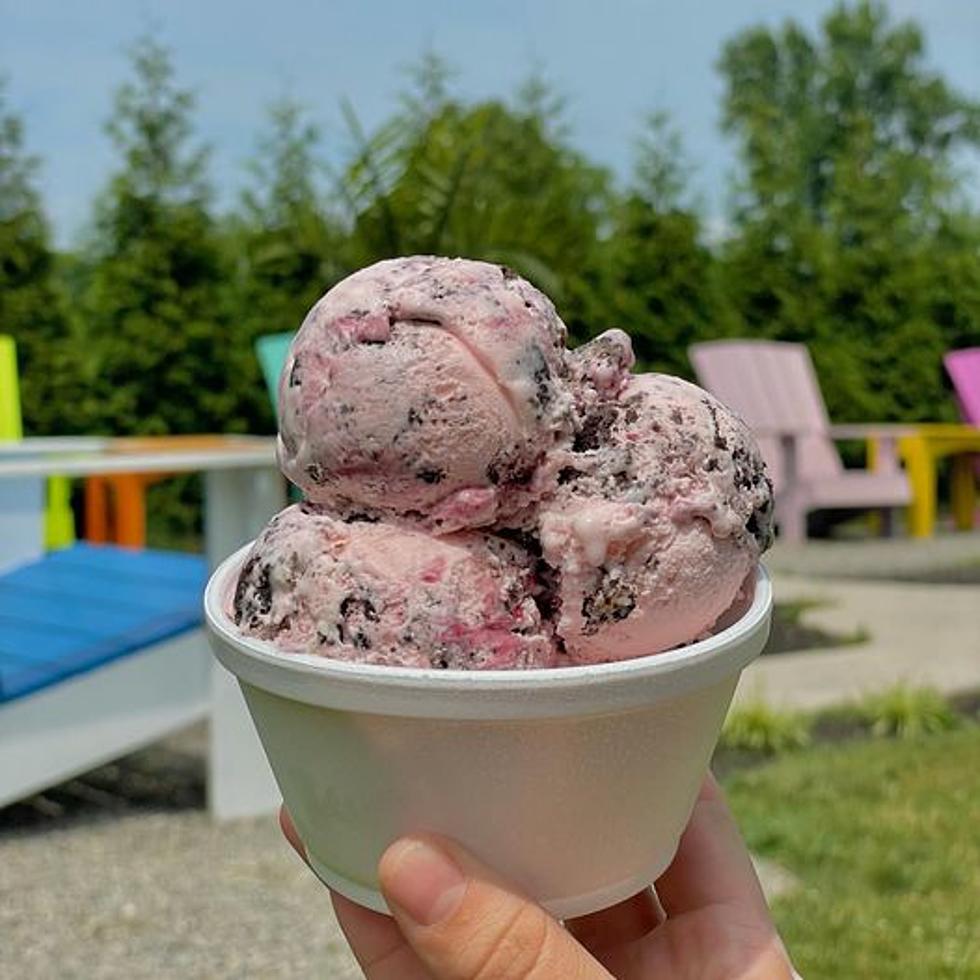 Ice Cream Shop Names Flavor After Bordentown, NJ Police Dog
Bordentown Creamery via Facebook
Popular ice cream shop, Bordentown Creamery, has a new flavor and you're going to love the story behind it.
The flavor is called Remio and it's dedicated to the shop's favorite Bordentown Police K9 officer, Remi.  Awww. That is so sweet.
Doesn't it look delicious? Remio is pink vanilla (I didn't even know that was a flavor), with a raspberry swirl and oreo crumbs. Yum. I know what I'm getting the next time I visit.
Look at Remi. Beautiful, right? Also in the picture is Patrolman Keith Alexander from the Bordentown K9 unit and Melissa Bernhardt, owner of Bag of Bones Barkery in Hamilton. Bag of Bones Barkery along with Nutrisource Pet Foods provide Remi with free food. That's awesome.
If you've never been to Bordentown Creamery, it's worth the trip. They make the coolest treats and have special ice cream series from time to time like Stranger Things and Star Wars named ice cream creations.
You can bring your dog for a pup cups. You can sit on their adorable ice cream sundae bench or on the way oversized colorful beach chairs. It's a fun place to hang out with your family or friends. Trust me, you'll be snapping pics for your Instagram.
Bordentown Creamery is located at 680 Route 206 in Bordentown.
LOOK: Popular fashion trends from the year you were born
Leg warmers, pillbox hats, and overalls are a few of the most memorable fashion trends over the last 100 years. Take a trip down memory lane and explore these trends.
QUIZ: Can you identify 50 famous companies by their logos?
How well do you know the logos of 50 of the world's most famous companies? Keep scrolling to see if you can guess which icon belongs to which brand.