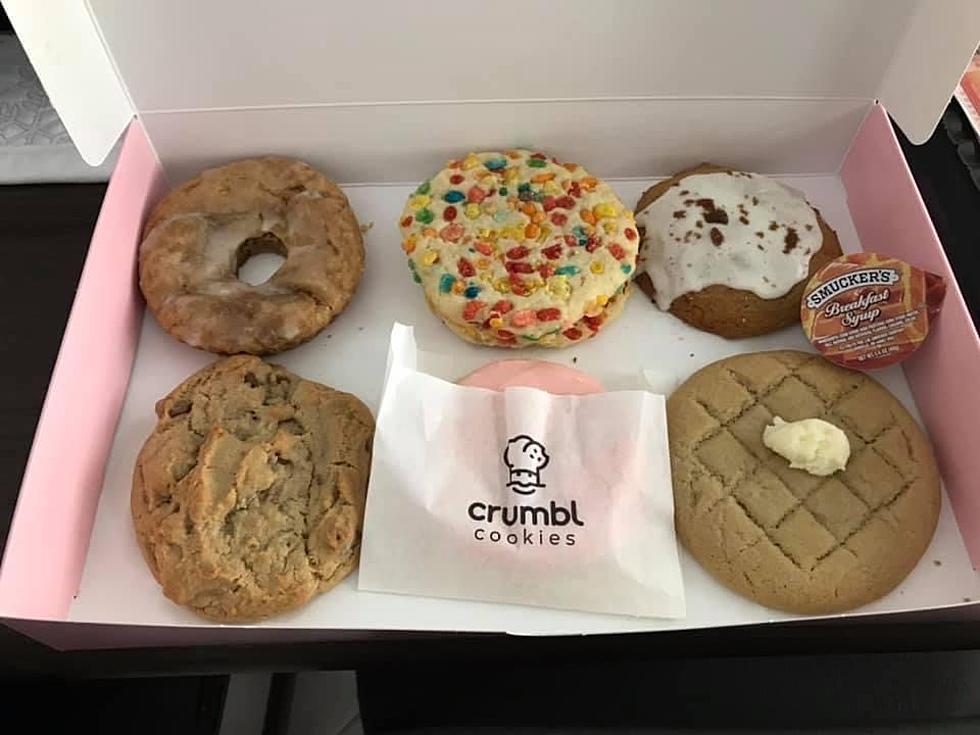 Crumbl Cookies Coming Soon to North Brunswick, NJ
Chris Rollins
I just found out some very sweet news. The crazy popular cookie shop, Crumbl Cookies, is coming soon to The Shoppes at North Brunswick on Route 1, according to Facebook. Yay.
I know, I'm excited too. The cookies that became trendy on Tik Tok are starting to pop up all over the area. Another location just opened in Newtown, PA recently, and we're anxiously awaiting the opening of the new one in Nassau Park, West Windsor (near Party City). It was supposed to open in late March, but, there have been some delays...I'll let you know when I get an opening date.
Haven't heard of Crumbl Cookies? The cookie line up changes weekly, but, don't worry, their famous milk chocolate chip is a constant on the menu. Tik Tokers do reviews of the cookies, helping you make a decision on what to order....the cookies are huge, by the way. Crumbl Cookies is just a fun experience.
Haven't heard of Crumbl Cookies? It's fairly news, opening its first shop in 2017 out in Utah. They claim to have the best chocolate chip cookie in the world. I'll be the judge of that. Lol.
The Crumbl Cookies website says they, "focus on developing unique and delicious cookies inspired by popular flavors, foods, and desserts of all kinds from pies to cakes to candies, and more." Sounds good to me.
The cookie company is known by its signature pink box that can be sent nationwide to the cookie lover in your life. Curbside pickup and catering will be available at this new location as well. I can't wait to finally try them. I'm going to get some more milk for the taste test.
You'll Miss These Foods the Most When You Leave New Jersey
Write Your Own Jersey Shore Fairtyle In This Adorable Asbury Park Cottage
This adorable cottage in Asbury Park, NJ may be the perfect summer getaway if you're looking to write a Jersey Shore style fairytale, like the Prince or Princess that you are.
South Jersey's Cookie Jar House
Let's take a (circular) tour of the 1940s Cookie Jar House in Gloucester Township, Camden County.