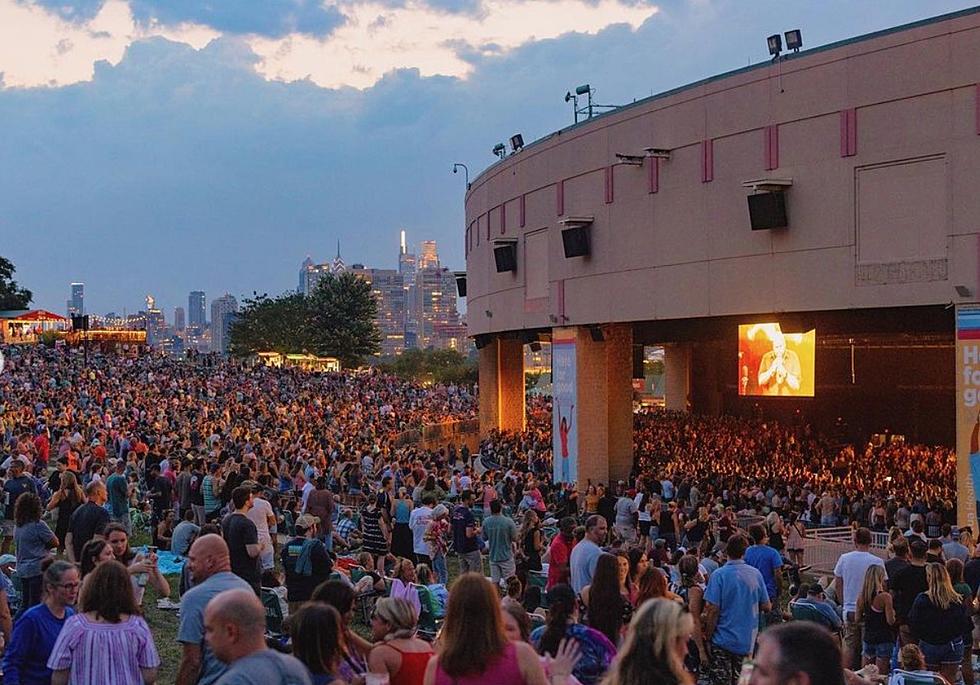 Here's Everything You Need to Know For Concert Season 2023 at the Freedom Mortgage Pavilion in Camden, NJ
Credit: Instagram @freedommortgagepavilion
Concert season is back at the Freedom Mortgage Pavilion in Camden, NJ starting on June 9!
Longtime visitors will have known it by its many names over the years since it opened in 1995. Most recently, it was previously called the BB&T Pavilion, and before that, the Waterfront Music Pavilion.
Just hop and a skip away from Philadelphia, they're gearing up for another summer of heart-pumping live shows! They house some of the hottest concerts every year, and 2023 is no exception.
The popular venue sits beautifully next to the Delaware River with stunning views of Philadelphia's skyline with a 25,000 seat capacity outdoor/indoor space. Whether you're inside or outside, you're in for a night you'll never forget!
But before you head to the shows you're going to, there are some things you need to know if you're not familiar with the venue.
From performances, parking, tailgating, transportation, seating charts, bag and food policies, ticket information, and more, let's dig into everything you need to know!
Everything You Need to Know For Concert Season 2023 at Freedom Mortgage Pavilion in Camden NJ
Heading to Freedom Mortgage this summer? Here's what you'll need to know!
Now you know! Get your tickets, because this summer is about to be a BLAST!
---
Here Are The Hottest Shows Coming to The Freedom Mortgage Pavilion (BB&T Pavilion) in Camden, NJ 2023!
Grab your tickets for these hot shows happening in Camden, New Jersey this summer!
These are the Hottest Pop Concerts Happening in Philadelphia in 2023
2023 will bring some of the best concerts from some of our absolute favorite artists to Philadelphia (including Taylor Swift, Ed Sheeran and P!Nk.). Here's a COMPLETE list of all of the shows (so far) & even details on how you can get tickets to Philadelphia's hottest concerts of 202