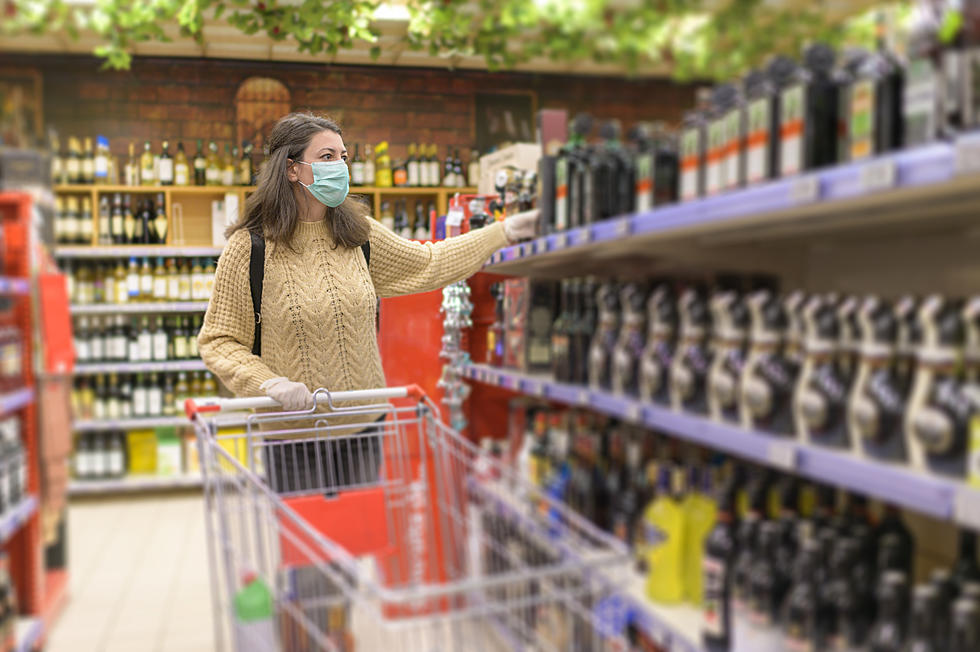 New Jersey Needs To Allow All Grocery Stores to Sell Beer & Wine, Am I Right?
Getty Images/iStockphoto
Alright, this has bothered me for YEARS. And it's time that we make a change. I am infuriated that New Jersey's grocery stores can't sell beer or wine. Let alone hard liquor (which is also allowed in some states).
But it is time that we change this silly puritanical law that makes it nearly impossible to shop for beer and wine in a New Jersey supermarket.
But first, let's dig into this antiquated law a little bit.
Corporately owned liquor stores are only permitted to own two retail liquor licenses, NJ.com reports.
Which, as you probably know, most of our grocery stores are in fact corporately owned. Mom and Pop grocery stores are few and few between.
AND, furthermore: almost the rest of the country buys beer in their neighborhood grocery store.At least 45 states allow beer sales in the grocery store. I saw a report that says 33 states allow the sale of beer and wine in the grocery store, TheGroceryStoreGuy.com estimates. 
So something has to change in New Jersey. It would be SO much easier if we could just buy our beer and wine in a grocery store. Every couple of years, we hear about a new law working its way through our state's legislature that may change this, but they always seem to fall flat before being passed.
Let Us Buy Beer, A Plea For New Jersey's Politicians
Hey New Jersey politicians, I can assure you that allowing us to buy beer and Wine in our neighborhood ShopRite or Acme will actually be a positive. One of the best things about living in Pennsylvania for me has been that I am able to grab a bottle of wine when I go grocery shopping.
I am constantly running late. So if I am planning a date night (which I do more often than you may realize), it takes me FOREVER to grocery shop (usually for my date to cook..., not me) then I have to run to the liquor store afterward just to pick a bottle of white wine? It's so exhausting!
I love the simple luxury of living in Pennsylvania and being able to buy them at the same time.
Plus, this won't negatively impact the state's liquor stores. I will still visit them for liquor and spirits. They're experts at that stuff.
But this would just balance the playing field a little bit. Let's go, New Jersey. Let's change this law in 2022!
22 Businesses We Want to Open in Mercer County, NJ in 2022
Mercer County, NJ is home to a TON of great businesses (especially locally owned and operated businesses). But I recently asked my Facebook friends which chain retailers and businesses they wanted to see come to our area, and they helped me make this list below with everything from restaurants, to fast food to shopping and more... these are the 22 businesses we want to open in Mercer County in 2022.
These Animal Shelters Near Mercer County, NJ Need Our Support Now
Mercer County, NJ has its fair share of animal shelters that are doing so much good in our community. In fact, we've made a list of some of the area's animal shelters ahead of the Betty White Challenge on January 17. The movement calls for you to an animal shelter on January 17 (which would have been Betty's 100th birthday). You might as well donate locally, right?