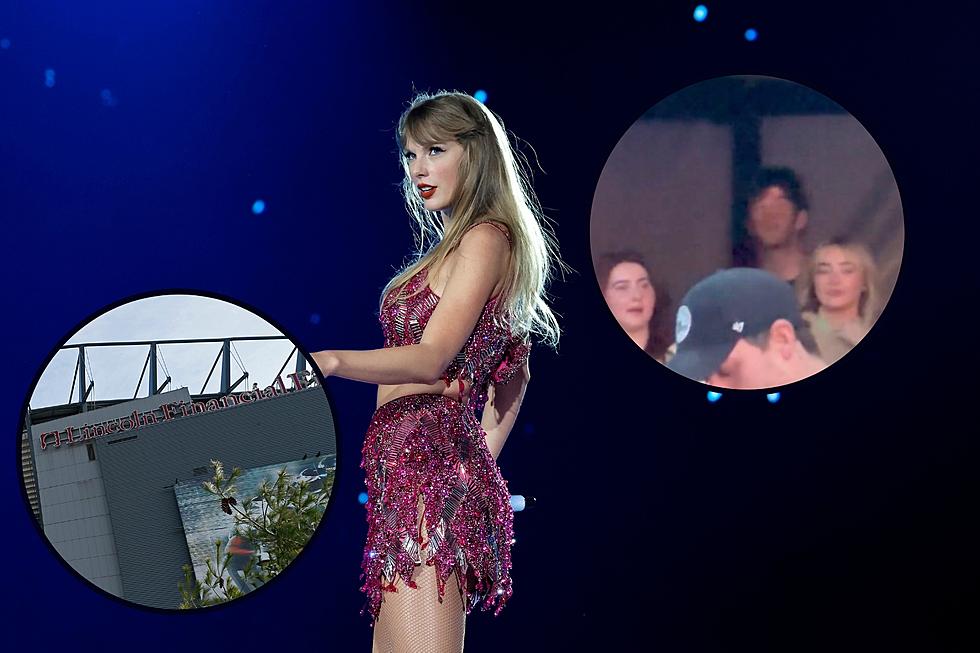 Yes, Matty Healy Was in Philly for Night One of Taylor Swift's Concerts
TS13onTour via Twitter & Getty Images
Just days after they were reportedly spotted kissing during an intimate New York City dinner, a special guest was spotted in the crowd for the first night of Taylor Swift's Eras Tour in Philadelphia.
Taylor Swift hit the stage at Lincoln Financial Field for the first of her three nights of completely sold out shows in Philadelphia, Pa.
The shows mark a homecoming for the Reading, PA native. And there was a special guest in the crowd.
Yes, Matty Healy was spotted inside the VIP tent on the concert floor. He was hanging out with one of Taylor's best friends, Blake Lively.
Earlier in the night Healy played the guitar during the opening act from Phoebe Bridgers.
Fans were speculating that Healy was on stage, and it was confirmed by Phoebe when she introduced him later in the set.
Matty was later seen inside a VIP tent. It's not the first show that he's come to in recent days. He attended at least one of the "22" singer's Nashville shows last weekend.
Taylor, of course, has been romantically linked to Matty Healy in recent days following her breakup from longtime boyfriend Joe Alwyn.
Sabrina Carpenter was also spotted in the VIP tent. She'll be performing at the Franklin Music Hall on Saturday night (May 13).
During the show, by the way, Taylor shouted out to Blake Lively and Ryan Reynolds' kids James and Inez during an acoustic song. She appeared to greet them and say "hi" during the song to the 7 and 6 year old.
Will he be there for nights 2 or 3 of the tour? We'll find out.
These are the Hottest Pop Concerts Happening in Philadelphia in 2023
2023 will bring some of the best concerts from some of our absolute favorite artists to Philadelphia (including Taylor Swift, Ed Sheeran and P!Nk.). Here's a COMPLETE list of all of the shows (so far) & even details on how you can get tickets to Philadelphia's hottest concerts of 202