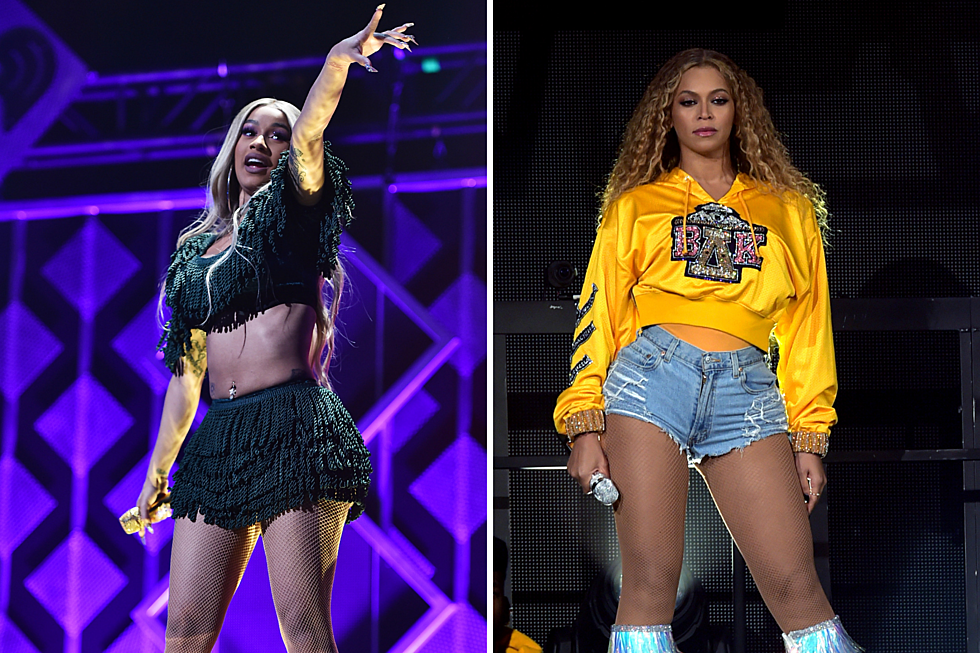 UPDATE: NJ Songwriter Wins Grammys For Work With Cardi B & Beyonce
Getty Images
UPDATE - Nija Charles won not one but two Grammy awards for her work on Cardi B's Invasion of Privacy album and The Carters's (Jay-Z & Beyonce) Everything Is Love album at the 61st Grammy Awards according to NJ.com.
There are no signs of stopping for Nija in 2019. She sat down with ABC's Nightline to talk about what she has planned for the year, and of course she wants to continue writing with more artists and go back to producing beats. Yet Nija has her eyes set on working on her own solo career as well. You can watch her full interview in the video below.
ORIGINAL: Meet The NJ Songwriter Who Wrote Songs for Cardi B & Beyonce (12/20/18) - I never get jealous, but after you read about Nija Charles and the amazing start to her songwriter career you might too.
The awesome thing about Nija is you may have heard her and work before you actually knew her name. Let's change that and let me introduce you to the talented artist who co-wrote songs for Grammy nominated albums by Cardi B, Beyonce & Jay-Z.
I saw a great feature on Nija on NJ.com that described that how the Union, New Jersey native went from being a student at New York University to being in the studio with major artists like Beyonce, Jason Derulo, and Meek Mill just to name a few.
Growing up, Nija's home was filled with music. Her father is a house music DJ and her mother insisted that she played an instrument. With music all around her, Nija started crafting her own beats which lead her to creating her own music and writing lyrics to her own tracks. She started getting attention from other music producers when she started posting her songs online on SoundCloud and Instagram. Soon after, opportunity literally came calling in February 2017. Her manager told her that an executive from RCA records needed songwriters for a recording session in New York City. Nija had no time to think because she would need to get there in 10 minutes or less. Luckily, she was continuing her music studies at NYU and rushed to the studio. Since then she's been an in demand writer for her catchy hooks, lyrics, and melodies.
Nija believes the winning formula for hit songs is to keep it simple. She said that "people want to listen to things that are going to hit them because they feel like you wrote it about their lives. The simpler the better, but it also has to mean something." You can that formula in action in the song she co-wrote, Cardi B's "Ring" featuring Kehlani, below.
Nija has accomplished so much and she's only 21 years-old! I do love that in the article she mentions that her family, her values, and being from Jersey keep her humble and grateful.
The skies the limit when it comes to the future of her career. I'm almost positive 2019 will be another incredible year. Nija hopes to one day work with Drake, Rihanna and The Weeknd. Something tells me that she will sooner than later. All they need to do is look and listen to her resume and discography. Plus it seems like Drake is always releasing music and I know a lot of fans are waiting for the new Rihanna album or albums (rumors say Rihanna is working on two new albums at once). So hopefully Nija will get the opportunity to work with more artists on her wishlist.
I look forward to hearing more of her music and I'm keeping my fingers crossed for her at the upcoming Grammy awards.
Read more about Nija and her amazing story here.