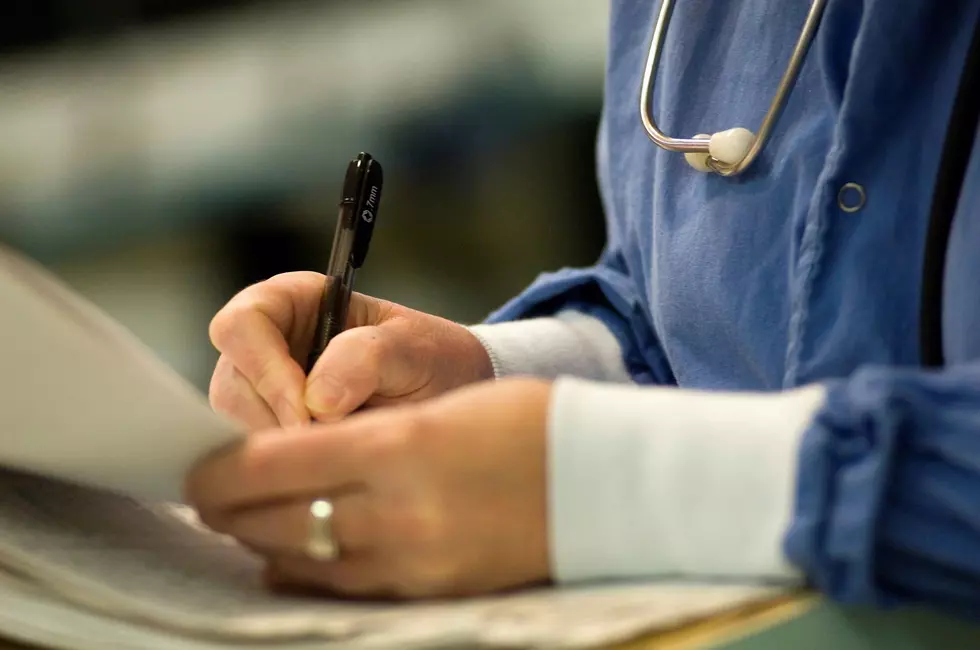 New Brunswick NICU Nurse Treated Father And Son Decades Apart
Getty Images/Ingram Publishing
We can easily say that very few of us know who the doctor was that delivered us as a baby. On top of that, we assume there are very few mothers who can remember the nurses that were there for the delivery process of their children.
FoxNews.com reported that a nurse from Saint Peter's University Hospital in New Brunswick, Lissa McGowan, was there for both father, David Caldwell, and son, Alexander Caldwell, during their deliveries. What makes this story extremely interesting is the fact that both father and son were not only taken care of by nurse McGowan but they were under her special watch in the hospital's NICU.
It was mentioned on FoxNews.com that the mother of the baby boy, Renata Freydin, puzzled together that her son and fiancé were cared for by the same nurse after finding a baby picture of her fiancé with nurse McGowan when he was an infant. Freydin's fiancé confirmed that McGowan was his nurse when he was born and decided to make a Facebook post sharing their story. That post received close to 30,000 reactions on it.
What an extremely heartwarming reunion for the father as he welcomed he new son into the world. FoxNews.com also mentioned that David Caldwell's had the photo because his mom had requested a picture of David with Nurse Lissa to remember how much she liked and appreciated the nurse.