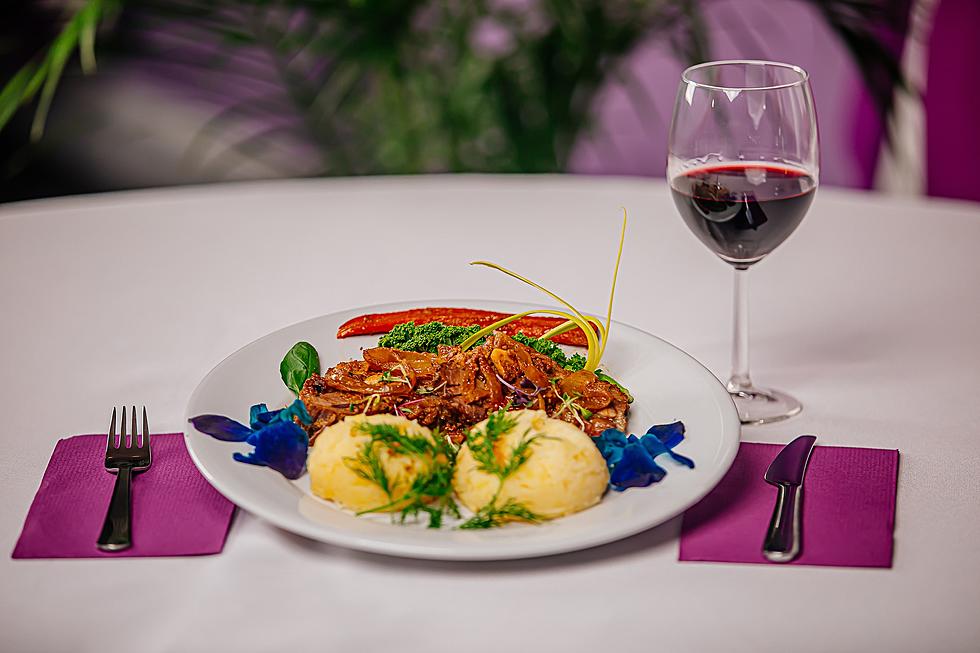 New Polish Restaurant in Lawrence, NJ Opening for Takeout
CHRISTOPHER KURAS
The wait is almost over. A new restaurant, Maximus Polish Cuisine Empire, opening in the Lawrence Shopping Center, will start with takeout only this weekend, according to Facebook.
Look for Maximus where Mehek Indian restaurant was most recently. It will not only be a restaurant, it will also be a banquet venue. It's next to the new Starbucks, Aspen Dental, National Pools & Spas, and City Electric Supply.
The takeout menu is enticing. Take a look below.
It seems like the owner was anxious to open, but, not quite ready for dine-in customers. Although, they're inviting you for a romantic dinner Monday, February 14th. See details below.
They're also hosting a Valentine's banquet this Saturday night, February 12th. Tickets are $70 per person. Click here for those details.
The Lawrence Shopping Center has undergone a complete renovation and is welcoming new tenants. It's great to see that strip mall bustling again. Lidl, Auto Zone, Five Below, Dollar Tree, Plato's Closet, Bury the Hatchet ax throwing, Heavenly Hounds dog training, Cafe Du Pain Bakery, and more have already joined the center. Ollie's is coming soon, and the latest big news is that local favorite, Meatheadz Cheesesteaks will be relocated there as well in a few months, giving them the ability to have indoor seating all year round.
A Polish restaurant is a good choice for Lawrence Township, as it has a large Polish population. I'm a bit Polish and so is my husband, so we're looking forward to trying it.
The Lawrence Township Community Facebook page was buzzing about it and seemed genuinely excited about something brand new opening in town. I can't wait to have some Pierogies. Yummm.
The Lawrence Township Community Facebook page was buzzing about the future addition to town. Everyone seemed genuinely excited to be getting something completely new in town.
Maximus is located in the Lawrence Shopping Center at 2495 Brunswick Avenue in Lawrence Township.
Best Homemade Soup in Mercer County
There's nothing better than a bowl of warm, homemade soup in the winter. Where can you find the best in Mercer County? I did a PST Poll, and here's where PST listeners said.
22 Businesses We Want to Open in Mercer County, NJ in 2022
Mercer County, NJ is home to a TON of great businesses (especially locally owned and operated businesses). But I recently asked my Facebook friends which chain retailers and businesses they wanted to see come to our area, and they helped me make this list below with everything from restaurants, to fast food to shopping and more... these are the 22 businesses we want to open in Mercer County in 2022.