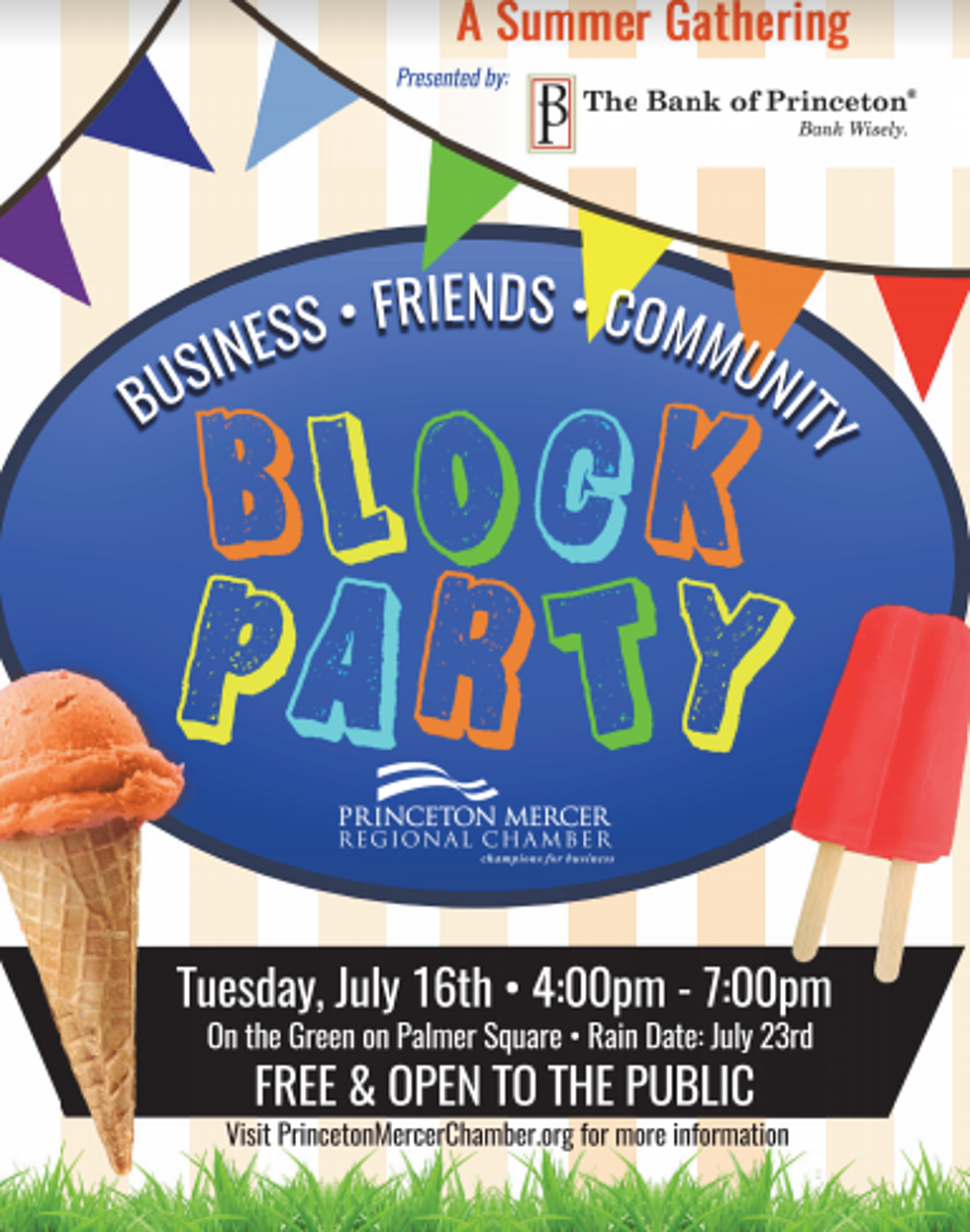 Princeton Mercer Chamber Mid Summer Block Party Tonight!
Credit - Princeton Mercer Chamber/Facebook
There's a big block party in downtown Princeton tonight, July 16th, and you're invited. There's going to be food, music, vendors, prizes, and more from 4-7pm on the Green at Palmer Square, and it's FREE, so bring your family and friends.
This is the 13th year the Princeton Mercer Regional Chamber is throwing this Mid Summer Marketing Showcase with the help of local business sponsors. Tonight, it's presented by The Bank of Princeton. There will be lots of area businesses for you to check out, network with, and see how they can possibly help you and your family.
PST has been there in the past and it's always a lot of fun. Don't miss it. It says on their website to beat the heat, dress casually.
The weather looks great, but, just incase it's not, they've made the rain date Tuesday, July 23rd, same time.