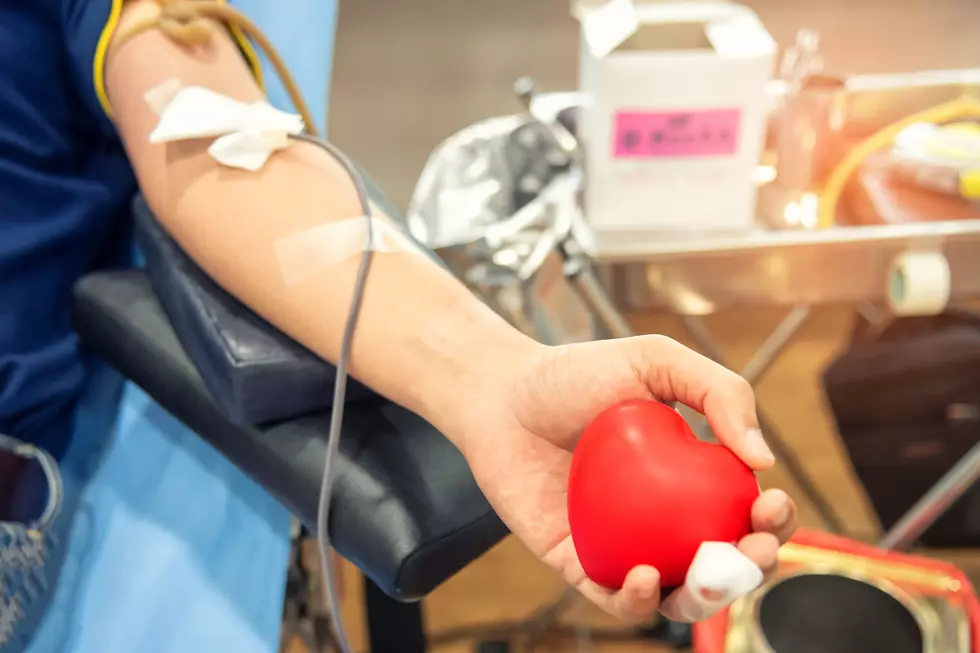 Blood Donations Needed: New Jersey Facing Worst Blood Shortage In 10 Years
Getty Images/iStockphoto
As if we haven't been experiencing enough shortages in New Jersey, this next one is probably the most serious to date.
Officials have announced that there is a blood shortage in the Garden State -- and FYI, across the nation -- and the supply is the scarcest we've seen in a decade.
We've told you about blood shortages before but this one should have everyone's alert level raised to red.
This warning comes from two major nonprofits who jointly provide more than half of this country's blood supply: The Red Cross and Vitalant.
Both organizations are not asking, they are BEGGING for you to donate blood if you are eligible. Doctors specifically are asking for people with Blood Type O.
This Red Cross Twitter Post hits me hard because of this sentence written in the caption: "Doctors are having to make tough choices about who receives transfusions and who has to wait."
This means that doctors have to determine which patients need the blood transfusion the most depending on how severe their health situation is.
This decision could come down to deciding who lives and who doesn't. Imagine having to make that choice.
There is something you can do to help: DONATE!
Donations are down because of - no surprise here - COVID-19 and supplies run even lower whenever there is a spike in a new variant.
But health officials want to let you know one important thing about receiving the COVID-19 vaccine and donating blood:
"It's important for people to remember that they can give blood immediately after receiving a COVID-19 vaccine if you're healthy and well," said Dr. Ralph Vassallo, Vitalant's Chief Medical Officer. "To ensure patient care isn't jeopardized, we need people to schedule an appointment today. Even if the appointment is several weeks from now, setting and keeping it will help replenish what's needed for both routine treatments and emergencies."
I pulled together all of The Red Cross & Vitalant's upcoming Blood Drives scheduled at the Jersey Shore.
Make your appointments NOW, even if it is a few weeks away:
Upcoming Blood Drives Happening In Monmouth & Ocean Counties
New Jersey is currently in the middle of one of our most dire blood shortages to date. Here are the upcoming drives near you so you can donate:
For more information on donating, head to TheRedCross.org or Vitalant.org.
Please donate. What would you do if it were your family member who needed it.
And for after you donate, make sure you splurge a bit because your cheat meal will be more than deserved:
The Top 35 Restaurants All Jersey Shore Residents Need To Eat At In 2022...
2021 NJ property taxes: See how your town compares
Find your municipality in this alphabetical list to see how its average property tax bill for 2021 compares to others. You can also see how much the average bill changed from 2020. For an interactive map version,
click here.
And for the full analysis by New Jersey 101.5,
read this story.