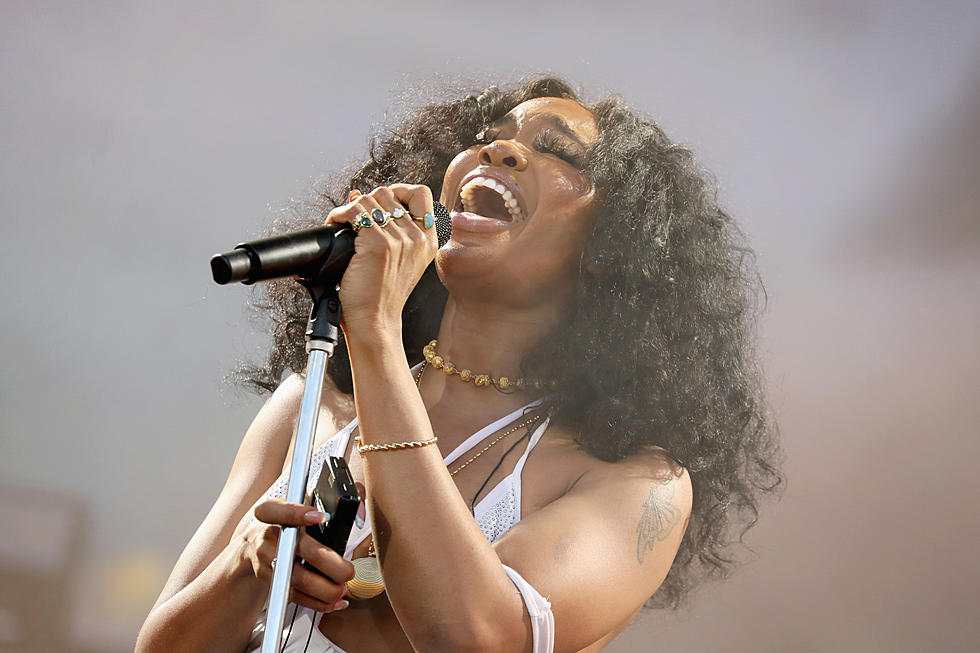 Here's a Sneak Peak at SZA's Madison Square Garden Setlist
Getty Images for Something in th
She's one of the hottest artists on the planet right now, and she's coming to New York City for two sold out concerts this weekend at Madison Square Garden.
SZA is bringing the SOS Tour to New York City's Madison Square Garden on Saturday, March 4, and Sunday, March 5. We cannot wait! The tour marks SZA's first headlining arena tour... ever.
On the day of the concert, there are always two burning questions: What time does the concert ACTUALLY start and what will the setlist be?
So we did some digging on the web, and thanks to some Twitter stalking and Setlist.Fm, we think we've figured out both of those questions.
Spoilers are ahead, so consider yourself warned.
If you're wondering what time doors open and about the baggage policy for a show at the stadium. We've got that here too.
What Time Does The SZA Concert in New York City Start?
The doors for the Madison Square Garden will open at 7:00 pm. There is an opening act, Omar Apollo. The Wells Fargo Center says the event starts at 8:00 pm.
Per our best guesstimates, we think Omar will take to the stage around 8:15 pm.
As for SZA, we think she'll hit the stage around 9:15 pm (based on Twitter & Setlist.fm analysis).
These are just our best estimates based on the other venues. And of course, these are subject to change. As someone who loves to tailgate until the last possible second before a concert starts, I suggest you don't cut it TOO close to the show starting.
EVERYTHING YOU NEED TO KNOW: SZA IN NYC
What Is the Setlist SZA's Setlist For the SOS Tour in New York City?
PSA
Seek & Destroy
Notice Me
Love Galore
Broken Clocks
Forgiveless
Used
Bag Lady (Eryka Badu cover)
Blind
Shirt
All the Stars
Prom
Garden (Say It Like Dat)
F2F
Drew Barrymore
Doves in the Wind
Low
Supermodel
Special
Nobody Gets Me
Gone Girl
SOS
Kiss Me More (Doja Cat cover)
Love Language
Snooze
Kill Bill
I Hate U
The Weekend
(Setlist sources: Setlist.fm and Twitter)
If you're going to the show, show us your pics! Tag us @945PST on the 'gram.
These are the Hottest Pop Concerts Happening in Philadelphia in 2023
2023 will bring some of the best concerts from some of our absolute favorite artists to Philadelphia (including Taylor Swift, Ed Sheeran and P!Nk.). Here's a COMPLETE list of all of the shows (so far) & even details on how you can get tickets to Philadelphia's hottest concerts of 202