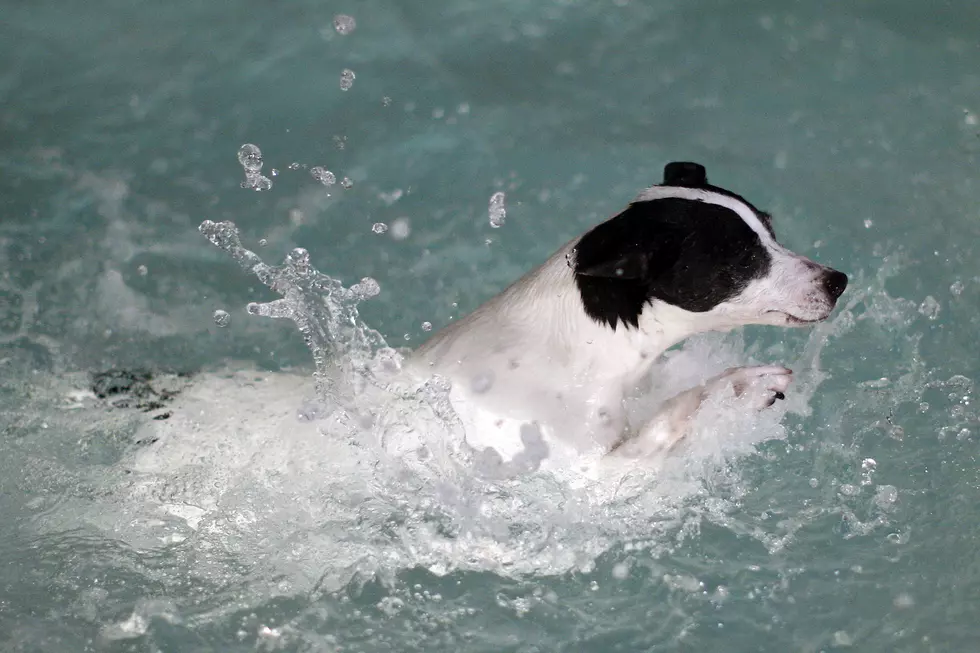 This Doylestown Pool is Holding a Doggy Swimming Day
Credit: Getty Images
A pool in Doylestown is holding a dog swimming event.
Fanny Chapman Pool has set aside Saturday, September 7 for dogs to swim.
"There are two sessions: large dogs will swim from 12 to 1:45 p.m. and small dogs will swim from from 2:15 to 4 p.m." says patch.com.
By the way, this event will cost you. It's a little pricey if you ask me. "To participate is $10 per dog for members of Doylestown Dog Park and $15 per dog for non-members." according to patch.com.
I mean, but you can't deny, that cute doggy face deserves a pool day, so $10 - $15 bucks is totally worth it in the end.
Other rules you might want to take note of is that only two dogs per person are allowed to attended the event and proof that your pup has had their shots is required as well.