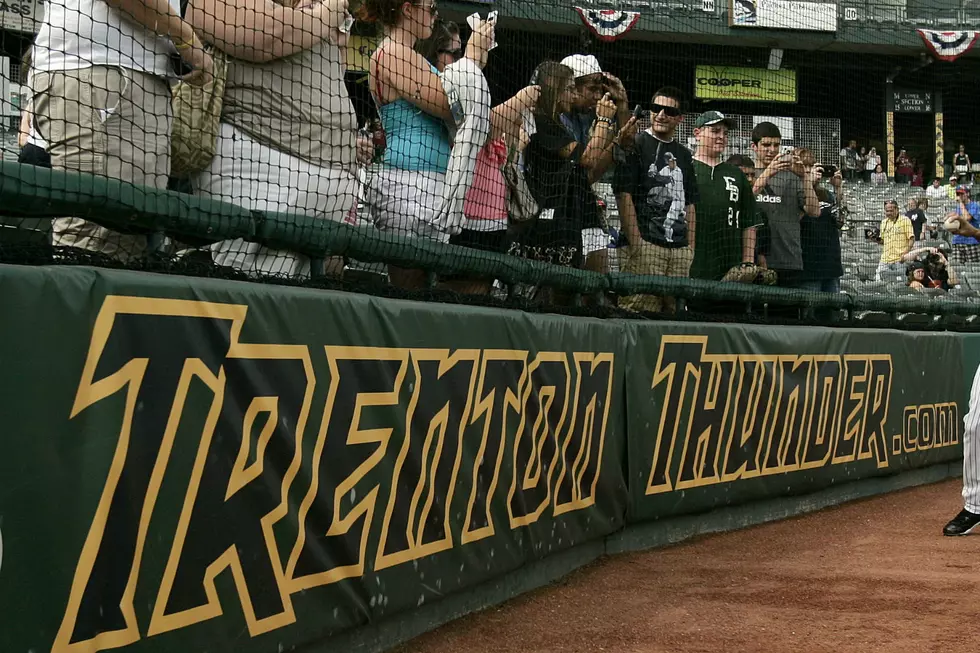 Trenton Thunder Player Receiving Death Threats after Bunting
Rich Schultz, Getty Images
A Trenton Thunder player is coming under fire for a controversial play during last night's game.
According to NJ.com (and multiple media outlets), outfielder Matt Lipka, is even getting some death threats for breaking up the no-hitter from Rico Garcia, the starting pitcher for the Hartford Yard Goats (and three other pitchers).
What did he do that was so bad? Well, he didn't exactly do anything illegal that an umpire would call, but he did bunt while he was up to bat. See it here:
By bunting, Lipka ended Garcia's bid for a no-hitter with one out in the ninth inning. It's not wrong... it's just a really crappy move.  In fact, there was almost a huge fight between the two teams after the game.
I love the Trenton Thunder... especially me I love watching games, I love working them as well and meeting our listeners at Arm & Hammer Park. Oh, and I love Boomer. In fact, I even got to throw out the first pitch before a game, and it was so amazing:
Many sports media outlets backed Lipka's move and talk about him just trying to save his team. The Thunder were losing and he could have started a 9th inning rally for the team, possibly winning the game.
NJ.com also made the point that the no-hitter wasn't going to be achieved by a single pitcher. Four pitchers from the Hartford Yard Goats actually had combined for the no-hitter through 8 and 1/3 innings, it was not just one pitcher.
However, you look at it: Matt Lipka does not deserve death threats over it.
I will be at the Trenton Thunder game tomorrow night when RAI Turns Arm & Hammer Park pink and hopefully that game goes a little better for the Thunder.