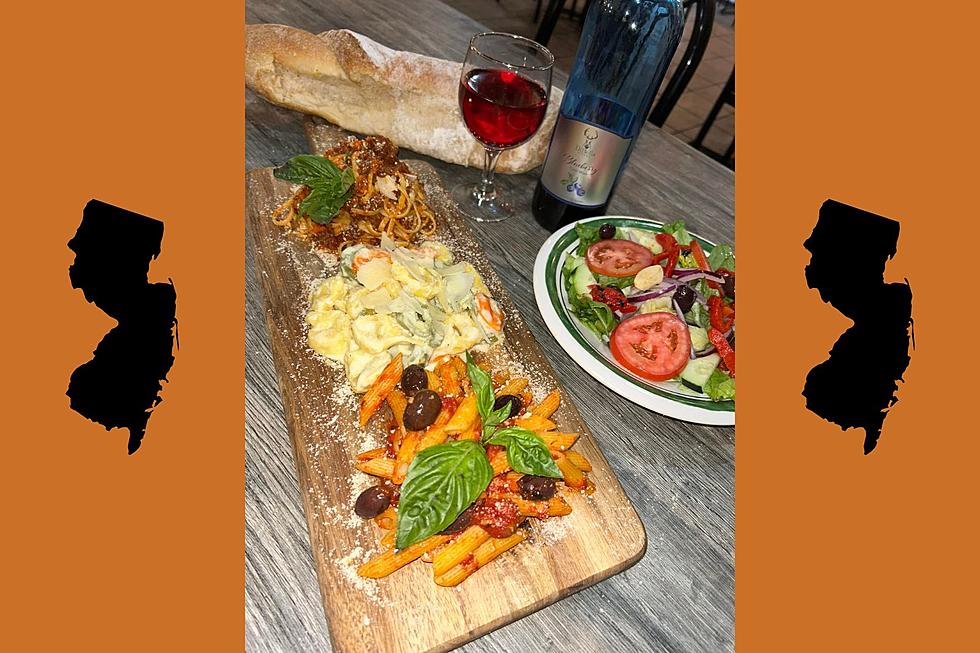 You Can Get Pasta Flights At This NJ Restaurant
Papa Luigi's Woodstown via Facebook
We've all heard of cocktail flights, beer flights, wine flights, and even coffee flights, but this may be the best flight option in all of New Jersey.
This New Jersey restaurant is offering a dish that I don't think I've ever seen offered anywhere else. Pasta flights are now a menu option at this restaurant and let me tell you, this would solve everyone's ordering problems.
If you are a food lover and are also so indecisive this is for sure something you need to try. NJ.com reported that Papa Luigi's which is located in Woodstown, New Jersey is now offering a new menu item featuring their classic pasta dishes served in "flight form".
If you don't know what a flight is or have never ordered one before, a flight is when you order different drinks, or in this case foods, to taste test them all. Usually, you get to pick up to 4 different options and it seems to be the same for Papa Luigi's!
Imagine sitting down to order and having no idea which pasta you want.
At this Jersey restaurant, you don't have to choose! They offer everything from Alfredo to Pesto Cream sauces. From Manicotti to Vodka Rigatoni, they have everything for you to make your dream pasta flight.
Every picture I've seen of these flights of pasta looks like an Italian food lover's dream. If you want to give this menu item a try, make a trip to Papa Luigi's in Woodstown, New Jersey.
It's located on North Main Street in the heart of Woodstown, New Jersey.
10 Best Outdoor Dining Restaurants in Central NJ 2023
Nothing better than outdoor dining in nice weather! Here are the 10 best outdoor restaurants you'll find in Central NJ!
Haven't Been to Ristorante Lucca and Piano Lounge in Bordentown Yet? Here's What You're Missing
Fine dining has been reinvented at this new restaurant in Bordentown, NJ (formerly Mastoris). It's has the elegant vibe you've been craving. You'll feel as if you're stepping into the city of Lucca in the Tuscany region of Italy. It's not just dinner, it's an experience you won't soon forget.
Haven't been yet? Here's a peek inside.