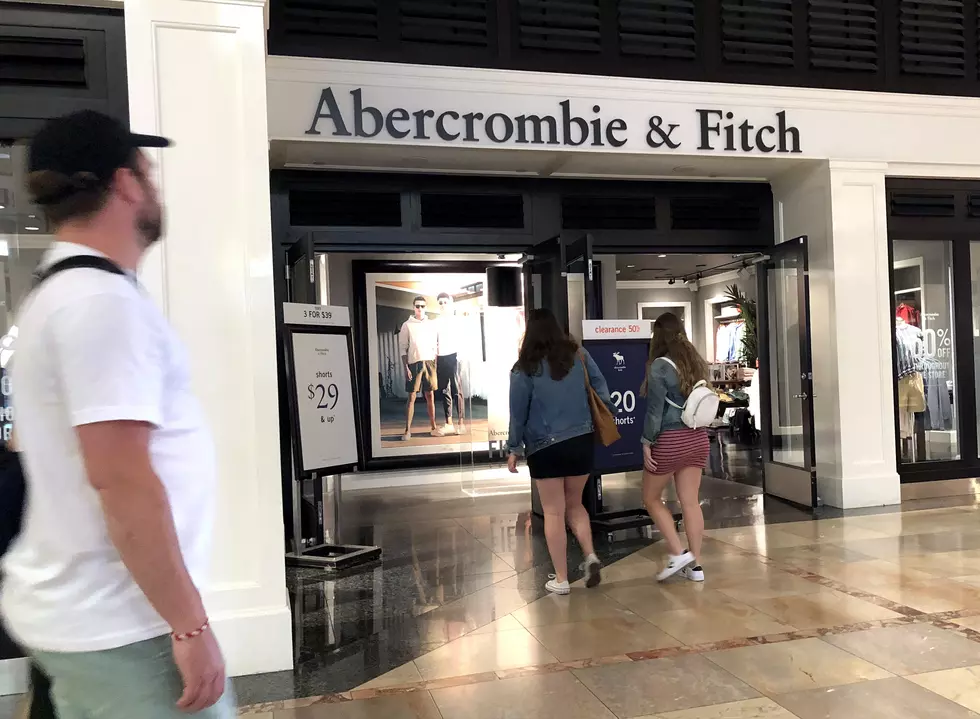 Abercrombie & Fitch in Oxford Valley Mall to Close (For Good) This Weekend
Justin Sullivan, Getty Images
Enter your number to get our free mobile app
94.5 PST reached out to Abercrombie & Fitch's corporate office for a comment on the closure, but as of Saturday afternoon, we have not heard back from their press office.
It was not immediately clear if the store will close on Saturday or Sunday. Plus, we do not know how many employees are affected by the store's closure. LevittownNow.com has more insights on the closure, by clicking here.


The company, which specializes in clothing for young adults, has not publicly announced any mass closings in recent weeks. However, they have been downsizing their portfolio of stores in recent years. BusinessInsider.com noted that the company closed up to 40 stores in 2019. The company even closed some of its flagship stores across the country, like their flagship storefront in New York, USAToday.com reports.
Locally, Abercrombie & Fitch operates stores in the King of Prussia Mall, the Freehold Raceway Mall, and the Cherry Hill Mall. We have not heard any updates on the status of those stores.