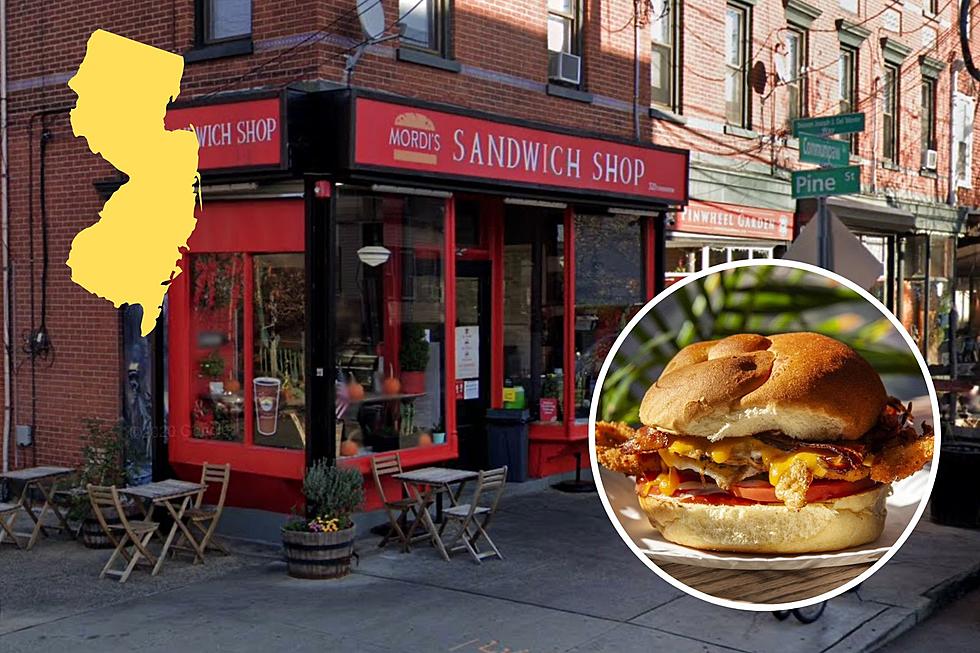 Rise and Shine! The BEST Breakfast Sandwich in NJ is Absolutely Mouthwatering
Credit: Facebook @mordissandwich, Google Maps
It looks like we have another contender for the best breakfast sandwich in New Jersey!
Around these parts, we have mastered foods like cheesesteaks, pizza, soft pretzels, water ice, hoagies, bagels, deli sandwiches, and... breakfast sandwiches!
Whether its on a bagel, crossaint, biscuit, english muffin, you'll find it in New Jersey. Take your pick! Lox, sausage, bacon or pork roll egg and cheese on a bagel, there are dozens of delicious variations. Fact: Nobody can say "baconeggandcheese" as fast as we can. It's basically one word and understood in all corners of the state.
But where can you get the BEST breakfast sandwich in New Jersey? There are literally a TON of answers. LoveFood.com has an idea. I just just checked out their list of The Best Breakfast Sandwich in Every US State. And after seeing their pick for New Jersey, I'm quite inclined to believe them.
So where can you find the BEST breakfast sandwich in the state?
According to LoveFood.com, the best breakfast sandwich in the state can be found at Mordi's Sandwich Shop, located at 320 Communipaw Ave in Jersey City. The breakfast sandwich in question? The Breakfast Schnitzel.
"The ginormous breakfast schnitzel at Mordi's Sandwich Shop includes everything you'd expect from a breakfast sandwich – Cheddar, bacon, a fried egg, tomatoes, ketchup, and garlic aioli – plus a well-seasoned and wonderfully crisp piece of fried chicken. The sweet challah bun is the cherry on top." - LoveFood
This is for sure a destination sandwich! Have you ever tried it the Schnitzel Sandwich at Mordi's? Let us know, and drop any other breakfast sandwich recommendations you have!
---
Mercer County Demands Guy Fieri Feature These Restaurants On Diners, Drive-Ins and Dives
Guy Fieri has to do a food tour of Mercer County, NJ and stop at these places!
Here Are 9 of the Tastiest Taco Spots in Central Jersey!