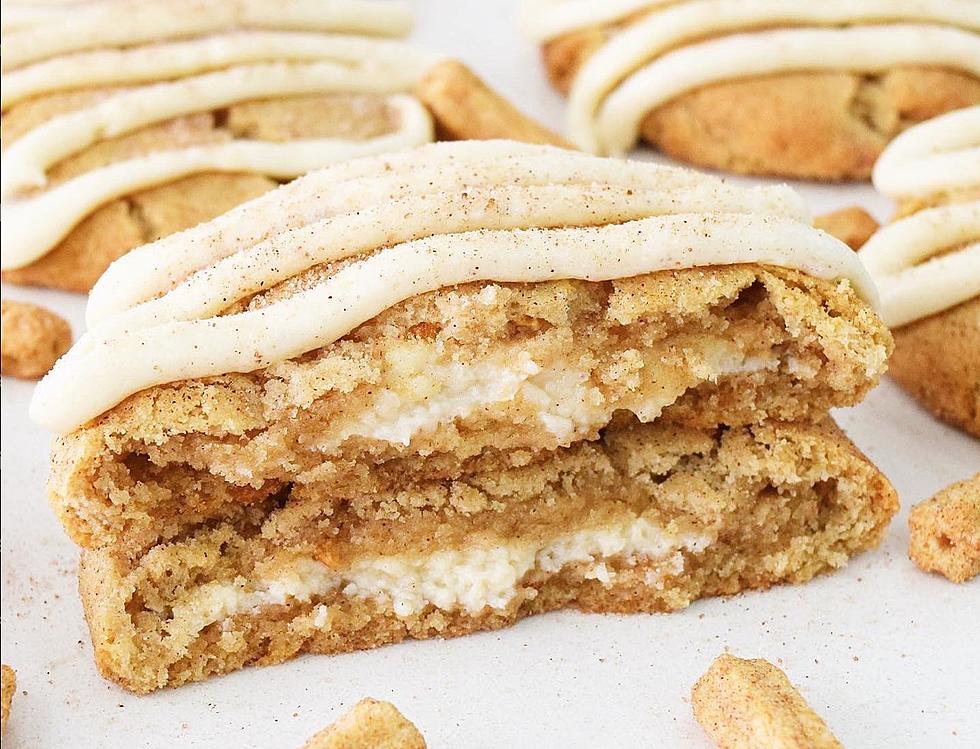 Gourmet Cookies Anyone? Crave Cookies Opening Its 1st PA Location in Philadelphia!
Credit: Instagram @thecravecookies
Craving some delicious gourmet fresh-baked cookies? Sure, there are tons of options to choose from, but now it's time to make way for a new cookie chain entering the chatroom.
Utah-based Crave Cookies is planting its flag in the Northeast! They'll be opening their first ever location in Pennsylvania in Philadelphia, in the Northeast Shopping Center located at 9173 Roosevelt Boulevard, according to Philly Grub. They're hoping to open Fall 2023!
Their first New Jersey location recently opened in Sicklerville, and there are now plans to open a second New Jersey location in Deptford later this year.
Crave Cookies (not to be confused with Crave cookie shop in Pitman) specializes in uniquely elaborate flavors that rotate weekly, featuring 6 different flavors from a total of 100 flavors.
"Freshly baked cookies curated weekly to highlight a variety of delicious flavors that create a sweet moment of nostalgia in every bite. Six handcrafted cookies that even the pickiest foodies will love," their website says.
Sound familiar? Yes, their model is similar to Crumbl Cookies, but who could turn down some more gourmet cookie variety?? Especially since they're not playing around with these cookies! Crave has spent years perfecting their recipes:
"Our cookies are gourmet AF, packed with flavor, and worth every single calorie.  Every Crave Cookie is hand rolled and made with real butter so you get that delicious, home-baked taste in every bite."
Are you excited to check this place out? Let us know in the comments!
---
Here's Where To Get Smooth, Rich Gelato in the NJ/Philadelphia Area
Got a sweet tooth for sweet, smooth gelato? Check this out! Try not to lick your screen...!
These are the Hottest Pop Concerts Happening in Philadelphia in 2023
2023 will bring some of the best concerts from some of our absolute favorite artists to Philadelphia (including Taylor Swift, Ed Sheeran and P!Nk.). Here's a COMPLETE list of all of the shows (so far) & even details on how you can get tickets to Philadelphia's hottest concerts of 202