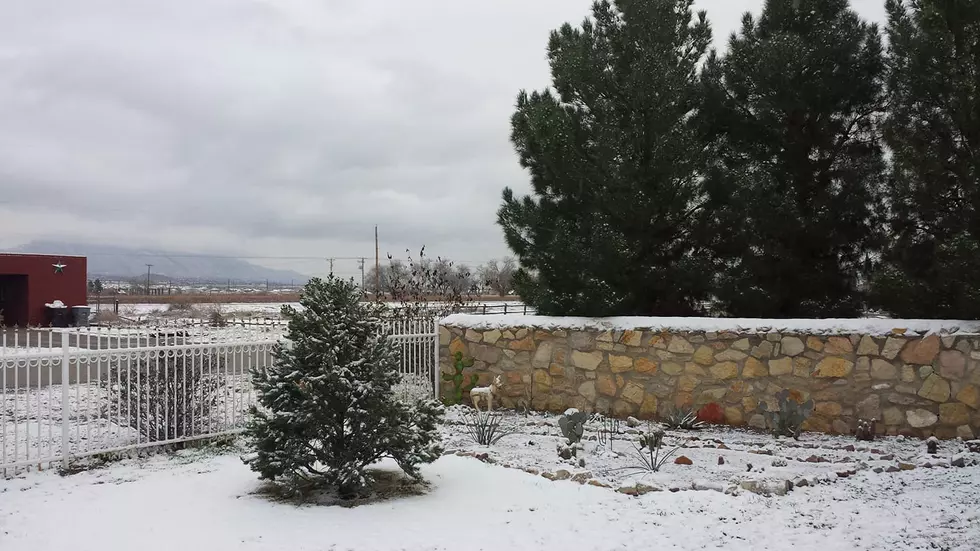 It's 52 Degrees in Trenton, But It Just Snowed in El Paso, TX
Kevin Vargas, Townsquare Media El Paso
This was jarring to see for us today, so we wanted to share it with you. While you're out enjoying our 52* weather (with sunshine) today, we noticed it actually snowed at our sister radio stations... in El Paso, Texas.
Seriously, look at this picture:
So if you're out and about today, you're probably enjoying the nice weather. We get it! We are too. But it was interesting to see that El Paso actually picked up about 3" of snow overnight (December 28). Yeah, we're talking about THAT El Paso. The one that's near the Mexico border.
(They typically see a LITTLE bit of snow each winter because of their elevation, but usually, it's much colder here, of course). 
We all know how crazy the weather pattern has been across our area this year. It's been one of the rainiest years on record for New Jersey and Pennsylvania.
So if you're finding yourself annoyed that heavy rains are forecasted for this New Year's Eve, just know that it could be snowing in southwest Texas.
In fact, more snow showers are possible in El Paso as they ring in 2019.
Here's the National Weather Service's forecast for El Paso:
Here's the National Weather Service's forecast for Trenton: