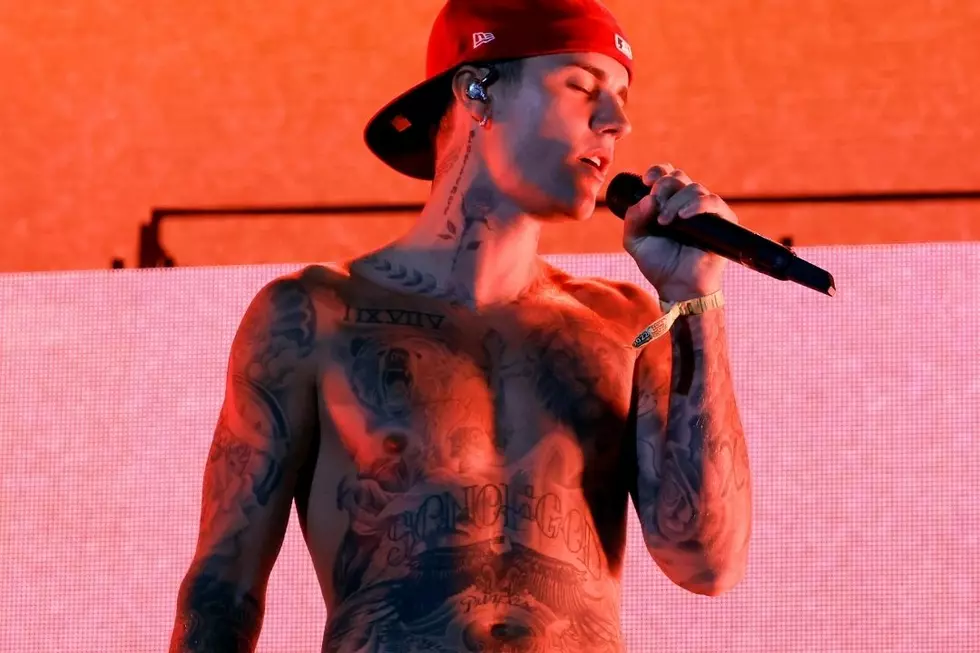 Justin Bieber's Philadelphia 'Justice World Tour' Concert Officially Canceled
Kevin Winter, Getty Images
If you were hoping that Justin Bieber's Justice World Tour would still hit the city of Philadelphia, those hopes are officially crushed.
Overnight it looks like all of Justin Bieber's remaining tour dates have been canceled following an indefinite hiatus.
This means there will NOT be a Justin Bieber concert in Philadelphia, New York City, or elsewhere this year.
The tour was plagued with issues from the start. Originally slated to launch in 2021, the tour was postponed to 2022.
TAYLOR SWIFT, BEYONCE, ED SHEERAN & MORE - PHILLY'S 2023 CONCERT GUIDE
The team cited COVID-19 logistics and other issues as their reasons for postponing the United States leg of the tour from 2021 until 2021.
As a result,  Bieber was scheduled to play at the Wells Fargo Center in Philadelphia on June 14, 2022. 
However, just days before that concert (back in mid-June 2022), the most serious tour delays happened when Beiber revealed he was suffering from Ramsay Hunt Syndrome.
The 29-year-old pop star said it led to a battle with paralysis, which made it nearly impossible to perform.
Tour dates including New York City's Madison Square Garden and Philadelphia's Wells Fargo Center were scheduled shortly after that announcement in mid-June.
Of course, those concert dates were never officially canceled by Live Nation, Ticketmaster, or Justin Bieber's team.
Untofrutnatley, Bieber fans noticed overnight (February 28) that both Ticketmaster and Justin Bieber's official website remove all concert dates that were listed in n the US, Ireland, France, Poland, Australia, the US, Denmark, and the Czech Republic. They all show as being canceled now.
There were dates listed in the United States in 2024 (in Washington, D.C. Connecticut, Los Angeles and more). Those have always been canceled on Ticketmaster.com. 
If you have ticket or refund questions, at this point, your best bet would be to contact Ticketmaster and LivenNation's customer service teams directly. Though, we heard most tickets had already been refunded.
These are the Hottest Pop Concerts Happening in Philadelphia in 2023
2023 will bring some of the best concerts from some of our absolute favorite artists to Philadelphia (including Taylor Swift, Ed Sheeran and P!Nk.). Here's a COMPLETE list of all of the shows (so far) & even details on how you can get tickets to Philadelphia's hottest concerts of 202