Home Sweet Home: Communities with the Most Homeowners
Never has it been nobler to cancel plans and stay at home than in 2020. According to estimates by the Urban Health Collaborative at Drexel University's Dornsife School of Public Health, the shelter-in-place orders put into effect within just the 30 largest metro areas in the U.S. prevented over 200,000 deaths and over 2 million hospitalizations.
Even as shelter-in-place measures are easing, the ramifications of this pandemic are still imposing major hardships on many households. As jobless claims have passed 40 million, many Americans who cannot transition to remote work have had to eat into their savings to make ends meet. However, there are some financial protections uniquely benefitting homeowners during this outbreak. For example, since the passage of the CARES Act, mortgage holders with a forbearance plan will face no ramifications to their credit reports if they must temporarily reduce or halt payments.
Homeownership comes with a number of benefits. Owning one's house is correlated with higher volunteering and civic engagement, improved health outcomes, lower crime, and better educational performance for children. With this in mind, the data science and research team at Insurify crunched the numbers to see which communities have the highest rates of homeownership in America.
Insights
National average.

According to the U.S. Census Bureau's (USCB) Housing Vacancy Survey, the rate of homeownership in the United States reached

65.3 percent

in the first quarter of 2020. This is up from 64.2 percent at the same time last year, though the full effect of the current outbreak on homeownership is yet to be seen.

Renters in the North.

The country's northernmost states have a conspicuous deficit of homeowners. The lower rates of homeownership along the Canadian border feeds well into the next finding.
Clusters of retiree communities.

Two notable states on the map,

Arizona

and

Florida

, have clusters of high-ownership communities that account for nearly

half

of the top 20 communities with the most homeowners. Arizona and Florida also happen to be states containing high concentrations of older and retired Americans. Given that nearly 80 percent of Americans aged 65+ own their homes — the highest homeownership rate of any age bracket in the U.S. according to the USCB — it may come as no surprise that communities that appeal to retirees and snowbirds have some of the highest rates of homeownership in America.

Marriage and mortgages.

Just as homeownership rates correlate with age, they also relate to marital status as homeownership is still largely enjoyed by spouses.

49.6 percent

of adults are married across the country, and 17 of the top 20 cities for homeowners has a marriage rate higher than the national average.
Methodology
The data science and research team at Insurify, a homeowners insurance quotes comparison site, studied data from City-Data.com to determine the communities in each state with the highest percentage of residents living in homes that they own. Not all communities listed are cities — in fact, some are neighborhoods, standalone municipalities, regions, or even counties – but all have a population exceeding 100,000, focusing the analysis on communities that are mid-size or larger. Statistics on population and marital status were also sourced from City-Data.com.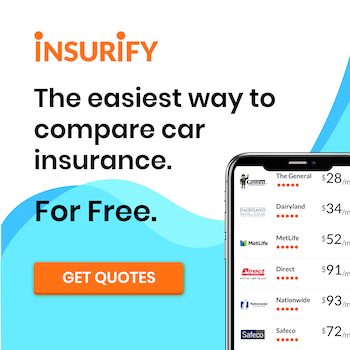 Cities with the Most Homeowners in the United States
20. Sterling Heights, Michigan
Share of homeowners:

72.1%

Population:

131,224

Share of married adults:

53.4%
19. Surprise, Arizona
Share of homeowners:

72.5%

Population:

123,546
Share of married adults:

59.1%
18. Olathe, Kansas
Share of homeowners:

72.6%

Population:

131,885
Share of married adults:

58.7%
17. Simi Valley, California
Share of homeowners:

72.7%

Population:

126,181
Share of married adults:

49.9%
16. South Antelope Valley, California
Share of homeowners:

73.0%

Population:

171,490
Share of married adults:

60.7%
15. Northwest Dade, Florida
Share of homeowners:

73.4%

Population:

113,920
Share of married adults:

48.7%
14. Amherst, New York
Share of homeowners:

73.7%

Population:

122,366
Share of married adults:

60.7%
13. Port St. Lucie, Florida
Share of homeowners:

73.9%

Population:

171,016
Share of married adults:

52.4%
12. Gilbert, Arizona
Share of homeowners:

73.9%

Population:

229,972
Share of married adults:

55.0%
11. Naperville, Illinois
Share of homeowners:

74.2%

Population:

144,864
Share of married adults:

62.1%
10. West Jordan, Utah
Share of homeowners:

74.6%

Population:

110,077
Share of married adults:

55.9%
9. Pembroke Pines, Florida
Share of homeowners:

74.7%

Population:

162,329

Share of married adults:

48.9%
8. Palm Bay, Florida
Share of homeowners:

75.4%

Population:

104,898
Share of married adults:

42.8%
7. Pearland, Texas
Share of homeowners:

76.2%

Population:

100,065
Share of married adults:

62.8%
6. Broken Arrow, Oklahoma
Share of homeowners:

76.2%

Population:

103,500
Share of married adults:

57.4%
5. North Hempstead, New York
Share of homeowners:

76.7%

Population:

226,322
Share of married adults:

61.6%
4. North Pinal County, Arizona
Share of homeowners:

77.8%

Population:

100,105
Share of married adults:

64.3%
3. Davis County, Utah
Share of homeowners:

78.0%

Population:

286,331
Share of married adults:

64.1%
2. Northeast Cobb County, Georgia
Share of homeowners:

78.2%

Population:

169,756
Share of married adults:

65.6%
1. Deer Valley, Arizona
Share of homeowners:

85.9%

Population:

186,030

Share of married adults: 70.7%