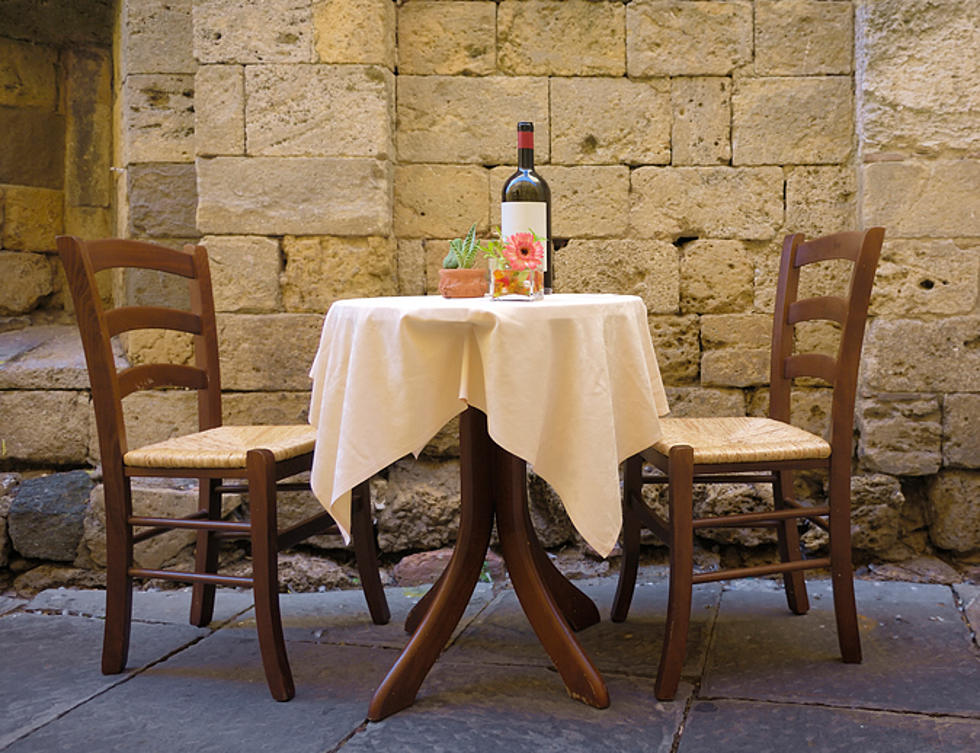 Newtown Restaurant Offering Outdoor Seating Starting Friday
FooTToo
Yellow phase here we come ... Well, at least for Pennsylvania it is getting closer to opening a bunch of businesses again. Patch.com recently reported that Newtown will begin offering outdoor dining once the state of Pennsylvania enters a stage closer to getting back to "normal."
We learned from Patch.com that restaurants are still required to keep the indoor dining closed but if the establishment has the capability to have outdoor seating they can kickstart their business again. Patch.com also mentioned that 15 different restaurants in the Newtown area will begin their outdoor dining this Friday (June 5).
Here is the list of restaurants that, according to Patch.com, will be your new options to go on a date or just grab some food with family and friends.
Washington Crossing Inn, Green Parrot, Crossing Vineyards, Clubhouse Bar & Grill, La Stalla, Playa Bowls, Vince's Pizzeria, Sycamore Grill, Pineville Tavern, Vecchia Osteria, Rocco's At The Brick, Harvest Seasonal Grill & Wine Bar, Pat's Colonial Kitchen, Guru's Indian cuisine, and Grey Stone Fine Foods & Spirits.
One thing that many people may be asking is, "How are restaurants going to continue practicing social distancing?"
According to Patch.com, restaurants that are offering outdoor dining will have to make sure that tables are 6 feet apart and customers must be seated before being served. Indoor bar areas are to remain closed during the yellow phase of going back to normal.
Just knowing that there are new places to enjoy a good meal makes us so happy. Sitting at home and making our own dinner is getting old already.
How to make a 'Jersey Girl' cocktail