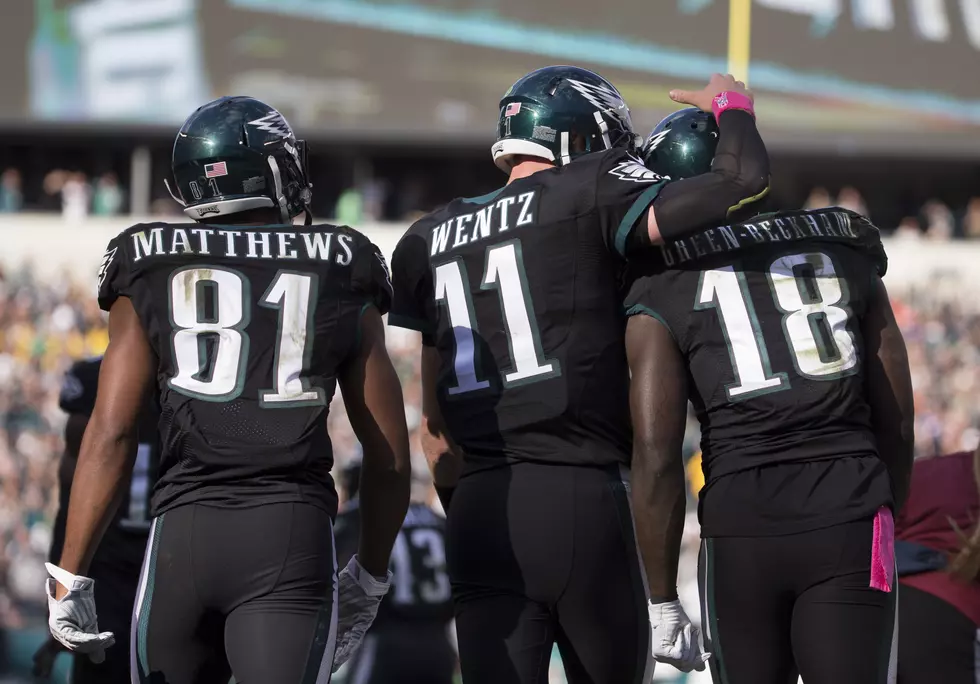 Philadelphia Eagles Land In The Top 10 For Best Uniforms
Credit: Getty Images
The Philadelphia Eagles made the top 10 for best uniforms.
I honestly agree with this! I always thought the colors were gorgeous.
Although the Eagles landed in at number 9 of the list of the 32 teams their helmets definitely stood out to Sporting News, "Philly's helmets are among the best in the NFL, and the black face masks work thanks to the prominence of black in all of the team's uniform combinations. With three jersey color options and three pants color options, the Eagles are able (and willing) to change up their look each week."
Okay, so I know I live in the Greater Philadelphia area now but I am from Boston. I know Philly fans are going to love to hear this, while I'm not technically to happy blogging this. The Patriots actually landed dead last on the list while the Cowboys took the title this year scoring the number one spot.