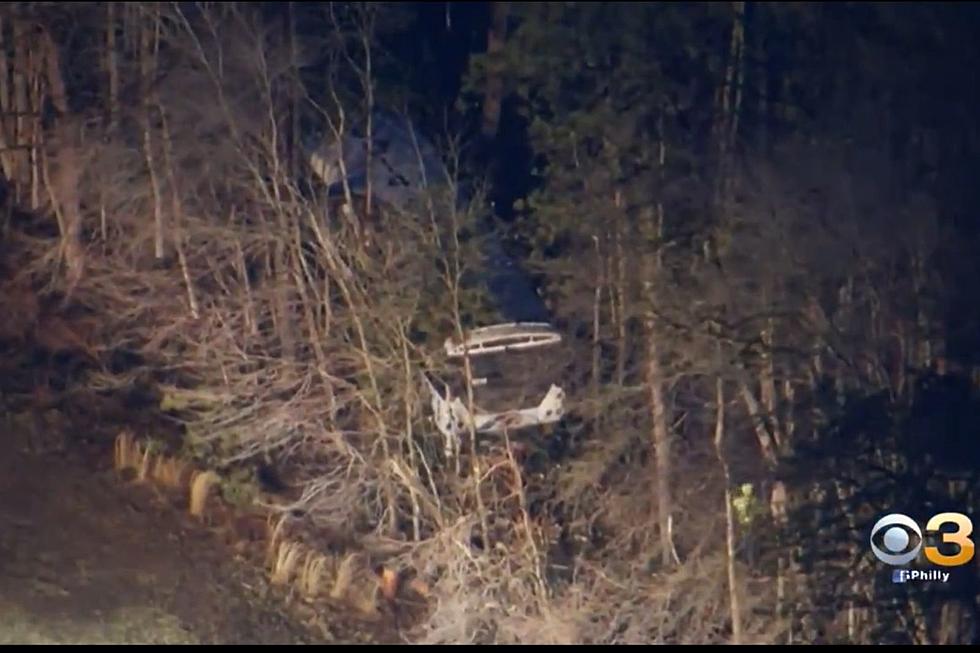 NJ Transit bus goes off Atlantic City Expressway and into woods
NJ Transit bus in the wood off the Atlantic City Expressway (CBS Philly)
HAMMONTON — An NJ Transit bus carrying nine passengers was involved in a crash on the Atlantic City Expressway early Tuesday morning.
Spokesman Jim Smith told New Jersey 101.5 bus #551 headed from Atlantic City to Philadephia went off the highway into the woods and hit a tree near Exit 28 for Route 54 in Hammonton around 4 a.m.
State Police said four passengers were hospitalized for non-life threatening injuries. The rest of the passengers resumed their trip on board another NJ Transit bus.
NBC Philadelphia reported passengers climbed out the window to escape the crash.
The cause of the crash remains under investigation.
New Jersey 101.5 Chief Meteorologist Dan Zarrow said it was misty and foggy with a wet road surface at the time of the crash.
Contact reporter Dan Alexander at Dan.Alexander@townsquaremedia.com or via Twitter @DanAlexanderNJ
Best coffee places recommended in Central Jersey
Gravy or sauce? These restaurants make the best red in Central Jersey
LOOK: 20 Fascinating Photos From the First Modern Olympic Games in 1896
To celebrate the history of international sports cooperation,
Stacker
 took a look back at that groundbreaking event in Athens, when the modern Olympics were born in 1896. Keep reading to learn more about the athletes, spectators, and sports at that iconic event.