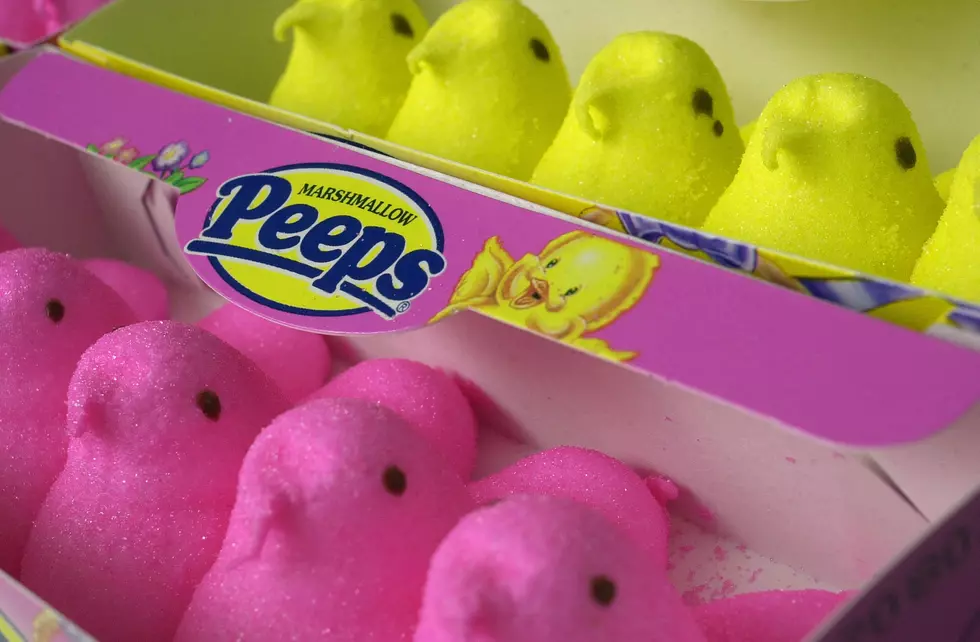 The Peeps Factory in PA is Going to Start Giving Tours!
Credit: Getty Images
Ever watch Willy Wonka & The Chocolate Factory? Well, if you haven't seen it, it's a classic that you must watch. Willy Wonka was a very mysterious man who owned and ran a chocolate factory, but no one had ever seen him. He started a contest and told the world that he would be putting 5 golden tickets inside his chocolate bars and whoever found them would get a tour of his factory, (which no one had ever been inside) and a lifetime of chocolate.
The Peeps factory, located in Bethlehem Pennsylvania, is doing something similar with their Peeps Helping Peeps contest, and inviting fans of the delicious marshmallows inside their factory for the first time ever! Owners have NEVER let tours come through their factory! You don't have to buy any Peeps and look for anything inside to get this tour, but you do have to make a donation to an awesome organization. Once you make a $5 donation to United Way, you're entered! The tour of the Peeps Factory is the grand prize! For extreme Peep fans, this could be the opportunity of a lifetime!